Home Page › United States › ClothRoads will be exhibiting at the 2012 Textile Society of America Marketplace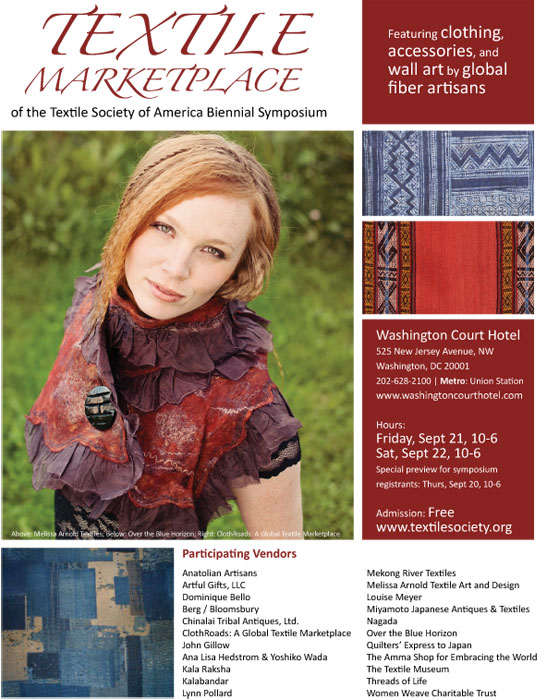 Join us for a special TEXTILE MARKETPLACE during the Textile Society
of America 13th Biennial Symposium, held September 20-22 at the
Washington Court Hotel in Washington, DC. The Marketplace will feature
wearable art, textiles, books, yarn, fabric, and other textile-related
merchandise available for purchase. Don't miss this opportunity to buy
one-of-a-kind items from around the world — the perfect start to your
holiday shopping!
The Marketplace will be open for symposium registrants only on
Thursday, September 20, 10 AM-6 PM. It will be open to the general
public Friday, September 21, 10 AM-6 PM and Saturday, September 22, 10
AM-6 PM.
For more information, visit the TSA website:
http://www.textilesociety.org/symposia_2012.htm