Boulder Trunk Show Shuttles, Spindles and Skeins
September 30, 2016

-

October 1, 2016
Fall Trunk Show at Shuttles Spindles and Skeins
Hundreds of Artisan –Made Textiles and Maker's Tools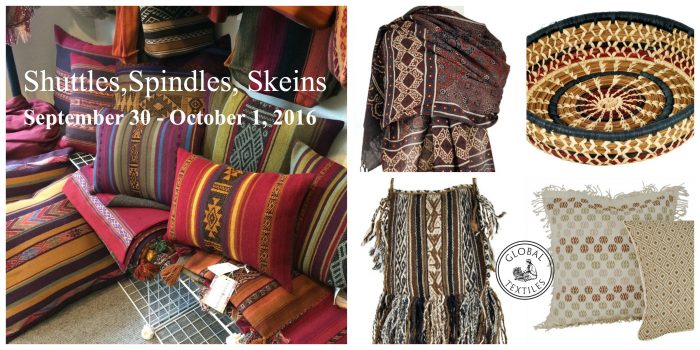 Friday, September 30, 2016, 12pm – 6pm
Saturday, October 1, 2016, 10am – 6pm
Table Mesa Shopping Center
635 S. Broadway, Unit E
Boulder, Colorado 80305
Information: 303-494-1071
Products featured at ClothRoads.com support artisan-made women cooperatives dedicated to creating a sustainable environment for the artists and their families.
Hand-knitted hats, gloves and socks from Peru and Estonia
Silk Scarves from Bangladesh, India, Laos, Madagascar, Uzbekistan
Felted silk, cashmere scarves from Nepal
Knotted jewelry from Morocco
Ikat from Guatemala, Indonesia, Laos, Indonesia, Uzbekistan
Indigo textiles from El Salvador, India, Japan, Laos, Peru,
Home Textiles from Chiapas, Guatemala, India, Myanmar, Philippines, Mexico, Peru
Baskets from Indonesia, Guatemala, Venezuela, Zimbabwe
ClothRoads own line of block-printed silk scarves and vests from India
Jaspe skirts and aprons from Guatemala
Handmade dolls and whimsical creations from Nepal, India, Laos, Peru
Holiday Items from Nepal
Maker supplies including buttons, natural-dyes, braids, trims, yarn, books, and dvds
Scarves, shawls and bags from every continent on the globe

A Curated Selection of Handwoven Textiles from Center for Traditional Textiles of Cusco
Including sale items for this special event!
Special Presentation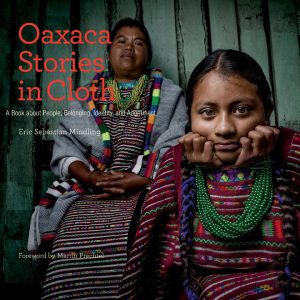 Join Linda Ligon and Marilyn Murphy at 7:00 pm, September 30, at Shuttles. Spindles, and Skeins for a back-country tour of Oaxaca, Mexico, and its stunning textiles. They will be sharing photos from Oaxaca Stories in Cloth Thrums Books by Eric Mindling, and giving the back story on how these remarkable images came to be.