ClothRoads Joins Black Sheep Gathering Marketplace
June 19, 2015

-

June 21, 2015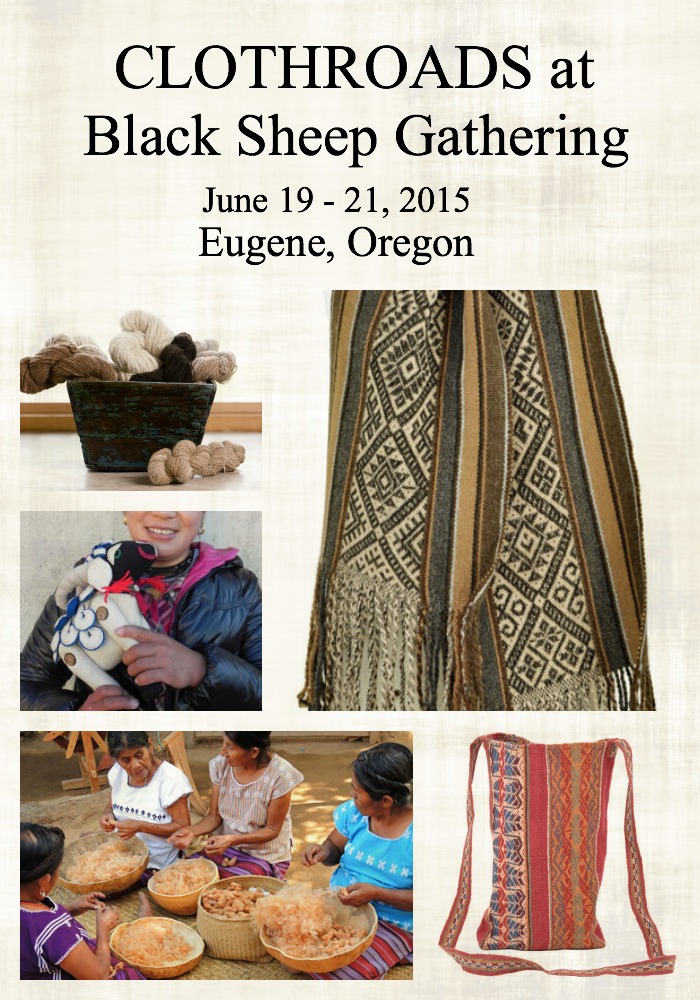 ClothRoads, an online purveyor of fine traditional textiles from all over the world features a curated selection of the very best hand woven, naturally-dyed, heritage textiles including personal and home accessories, handspun yarns, gifts, and tools for makers. Each product has a unique artisan story and all purchases help support textile artisans and their families worldwide.
The Black Sheep Gathering is a premier event showcasing fiber and fiber-related products. This is the 41st Anniversary of the Black Sheep Gathering.
Friday, June 19, 2015   9am – 6pm
Saturday, June 20, 2015 9am – 5pm
Sunday, June 21, 2015  9am – 4pm.
Mission Statement: The Black Sheep Gathering is an annual event during which participants exchange their knowledge of an appreciation for handcraft fibers and the animals that produce them.