ClothRoads Travels to Boston for SOWA Trunk Show
September 27, 2014

-

September 28, 2014
ClothRoads, Fort Point Fibers and SOWA Artists Guild Boston Trunk Show Features Curated Selection of Artisan Textiles, September 27 and 28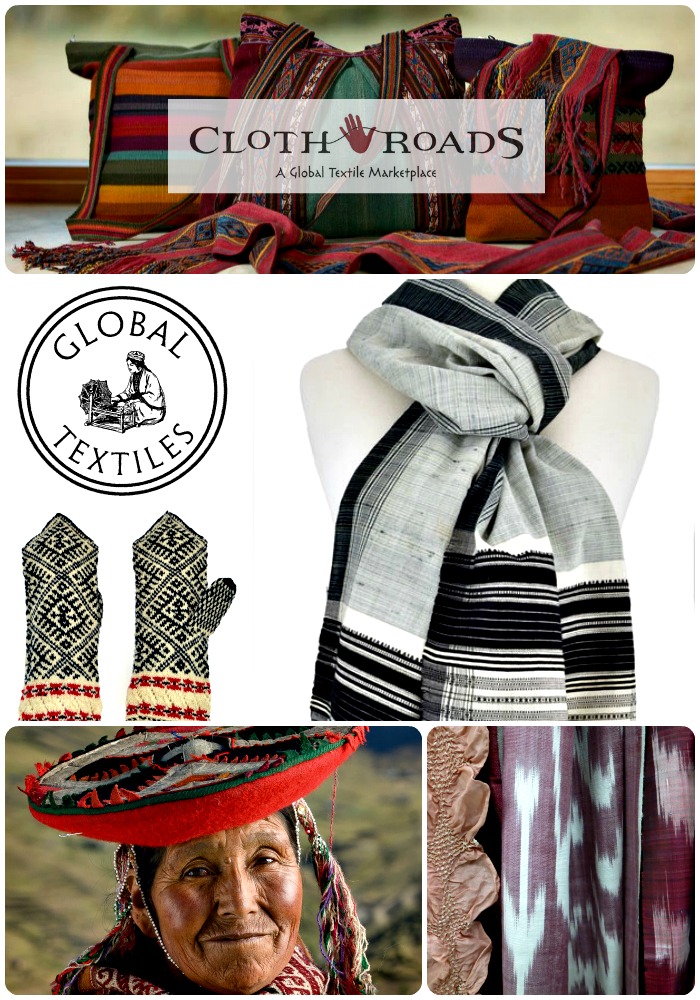 WHAT: From the rivers of India to the mountaintops of Peru, ClothRoads, an online purveyor of fine traditional textiles from all over the world, will partner with Fort Point Fibers a member of the SOWA Artists Guild to host a special trunk show featuring a curated selection of one-of-a-kind artisan-made textiles from around the world.
The show will feature a spectacular collection of Peruvian textiles and accessories from the Center for Traditional Textiles Cusco, as well as hand-knitted items, silk scarves, handwoven shawls, Ikat, Indigo and home textiles from countries ranging from Peru, India, Guatemala, Ethiopia, Japan, Laos and more. The trunk show will also feature an exhibit of photographs from Joe Coca, taken from the book, Faces of Tradition: Weaving Elders of the Andes and a media presentation on Global Artisans Weaving Cooperatives.
WHY: With all purchases helping to support textile artisans and their families worldwide, the trunk show gives the SOWA community a curated selection of the very best handwoven, naturally-dyed textiles including personal and home accessories, handspun yarns, gifts, and tools for makers. Each product has a unique artisan story.  Join us on this fiber journey, all in one welcoming, friendly, and inspiring place.
WHEN: Saturday, September 27, 10a.m. – 5 p.m.
Sunday, September 28, 10 a.m. – 5 p.m.
WHERE: Fort Point Fibers, 450 Harrison Avenue, Studio 405A
Boston, MA 02118
The SOWA Arts District of Boston has developed into a major artist community with hundreds of studios and dozens of galleries. At the center of SOWA, 450 Harrison Avenue is home to 15 galleries and over 70 artist studios.  ClothRoads will be hosted by Fort Point Fibers, Studio 405A.