Colcha Embroidery – Online Exhibit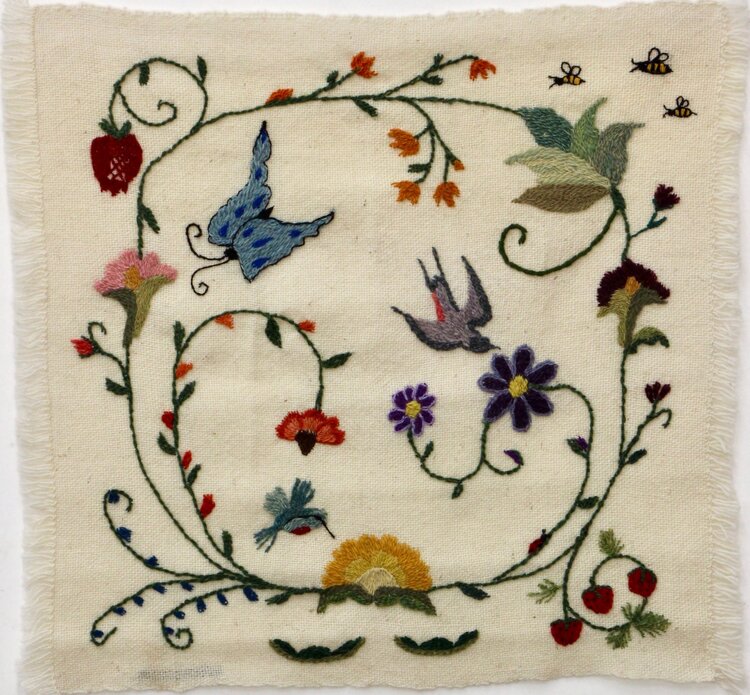 Online Exhibit: Colcha embroidery, a folk art characteristic of Northern New Mexico and Southern Colorado, has deep history, traditions, and cultural expression. During the Spanish colonial era, the Churro sheep's wool was spun into yarn and dyed with local indigenous plants as well as with cochineal and indigo imported from the Spanish Empire. Today, colcha embroidery artists continue to practice this art form in private homes and small circles.
Image: Jardin de la Primavera / Springtime Garden by Julia R Gómez. Birds and bees and butterfly among vines, embroidered on sabanilla ground cloth using handspun natural-dye churro wool yarn. 25×23 inches.