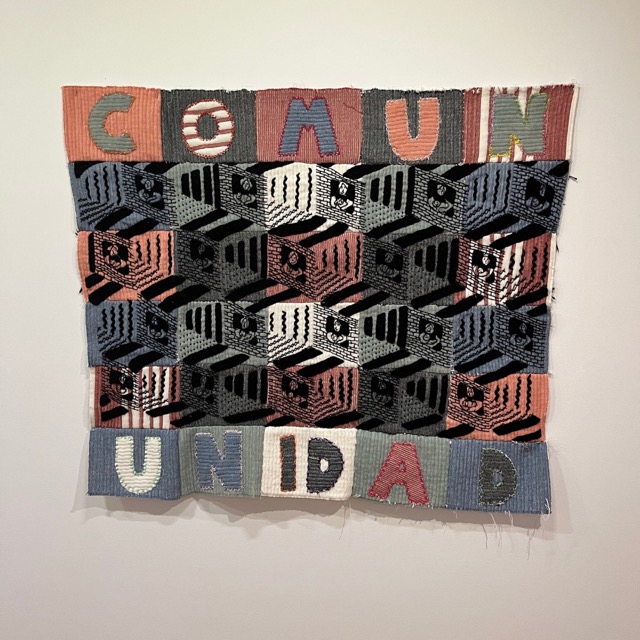 Two dominant forms of artistic production — the arpillera and lanigrafia — became vital to communicating the mass disappearances happening in Chile during the Pinochet dictatorship in the 1970's with the outside world. Made by collectives of women out of textile scraps embroidered on burlap or in men's prisons out of yarn and glue, these methods became ways in which personal experiences articulated the struggles of wider communities.  
Revisiting these crafts practices within Canada, artist Soledad Fatima Muñoz and curator/writer Yasmin Nurming-Porfacilitated workshops, along with pioneering arpilleristas Belgica Castro Fuentes and Hector Maturana Bañados in Brampton, Davenport-Perth and at the Textile Museum of Canada. In each gathering groups of strangers came together to learn the techniques, bring their own perspectives, and share their stories.
Image: Común Unidad, Soledad Fatima Munoz, 2023.