Fabric of a Nation: American Quilt Stories
November 17, 2022

-

March 12, 2023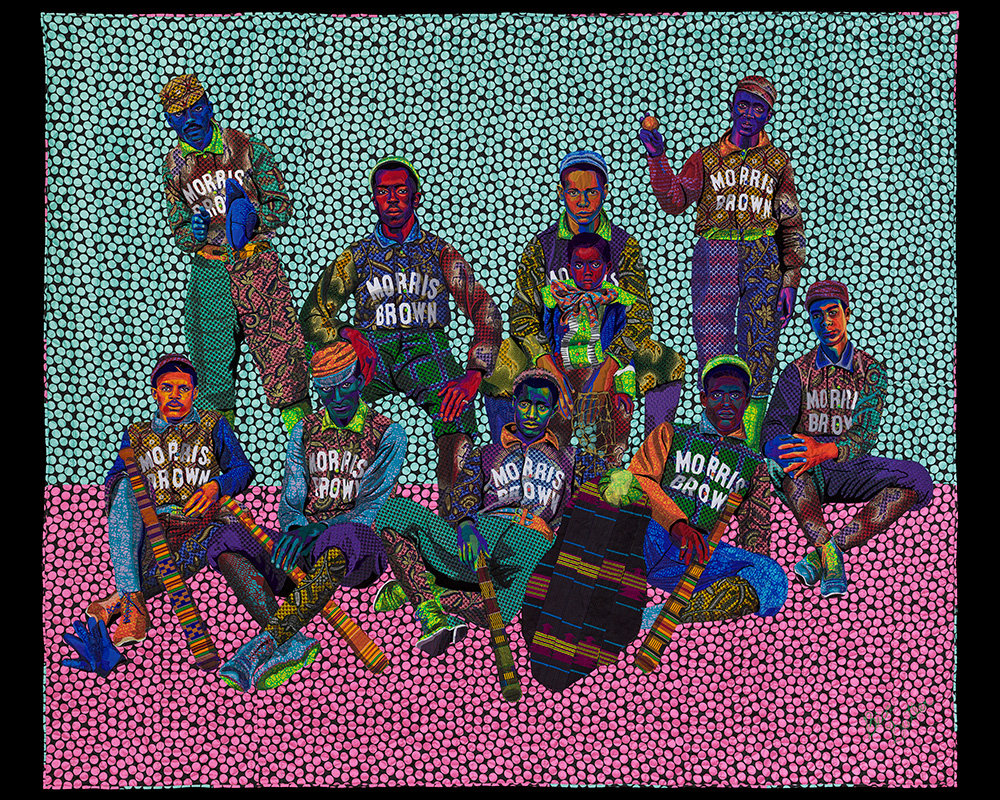 Discover the extraordinary human stories behind five centuries of quilts. Featuring works by more than forty artists, including Harriet Powers, Bisa Butler, and Sanford Biggers, this exhibition illuminates the unique capacity quilts have to tell stories and convey a sense of humanity. It celebrates the artistry and vision of a diverse and largely under-recognized group of creators.
¶

Originally organized by the Museum of Fine Arts, Boston, the Skirball's presentation features additional works by LA artists Sabrina Gschwandtner, Ramsess, and Sula Bermúdez-Silverman.
Image: Bisa Butler (American, b. 1973), To God and Truth, 2019. Printed and resist-dyed cottons, cotton velvet, rayon satin, and knotted string; pieced, appliquéd, and quilted. Made possible by the generosity of the John H. and Ernestine A. Payne Fund, the Heritage Fund for a Diverse Collection, and the Arthur Mason Knapp Fund © Bisa Butler. Museum of Fine Arts, Boston. Photograph © Museum of Fine Arts, Boston.