Ikat: A World of Compelling Cloth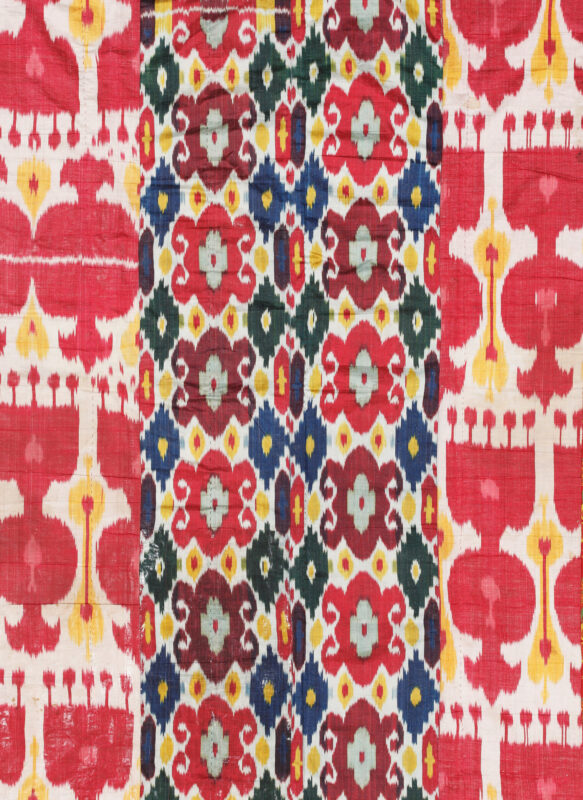 Enter the woven world of ikat, a complex textile pattern that knows no borders. Presenting over 100 textiles from the museum's global collection and loans, Ikat: A World of Compelling Cloth is an introduction to the meticulous and time-honored processes of dyeing threads to create complicated hand-weaving. Elegant Japanese kimonos and furnishings, silk robes from Central Asia, symbolic cloths from Indonesia, and more will fill SAM's galleries. The exhibition also offers the immersive experience of walking into an ikat, with an installation by contemporary artists Rowland and Chinami Ricketts that flows from the floor to the ceiling. A radical departure from today's factory-made cloth, ikat serves as a reminder of the power of slow fashion and the sacredness of clothing as art. 
Image: Pardah hanging, late 19th century, Silk Road (Uzbekistan), silk, warp ikat, cotton weft, 90 x 65 in. Collection of David and Marita Paly.