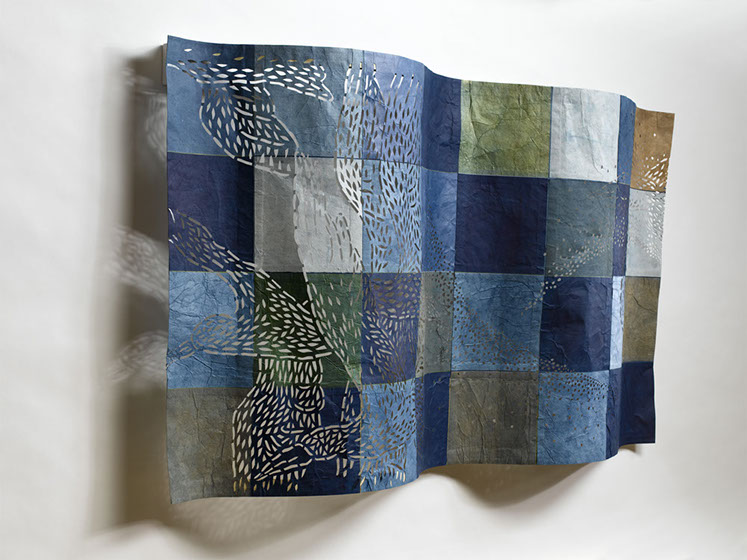 Katazome Today presents contemporary visions of a unique and historically significant Japanese textile-dyeing process. Traditionally used for kimono dyeing, katazome involves the application of a rice-paste resist using special stencil papers with complex designs. Both the techniques of katazome, and those of the intricately handcarved stencil papers (katagami), have been passed down through generations of artisans over several centuries.
In this exhibition, artists Akemi Cohn (Illinois), Melinda Heal (Australia), Fumiyo Imafuku (Japan), Cheryl Lawrence (Washington), John Marshall (California), Yuken Teruya(Germany), and Mika Toba (Japan) share fresh perspectives on katazome through their current interpretations. They present a range of pictorial imagery, and non-traditional expressions such as large-scale installations and free-form painting techniques, relating katazome to themes of personal identity, shifting environments, and the globalization impacting the cultural landscapes of their home countries.
Image: Akemi Nakano Cohn. Cycle of Renewal #4, 2014. Japanese rice paper dyed with indigo and natural dyes; hand cut out and constructed; 28″h x 50″w x 7″d. ©Akemi Nakano Cohn.