Life Cycles: A Bamboo Exploration with Tanabe Chikuunsai IV
July 28, 2022

-

January 15, 2023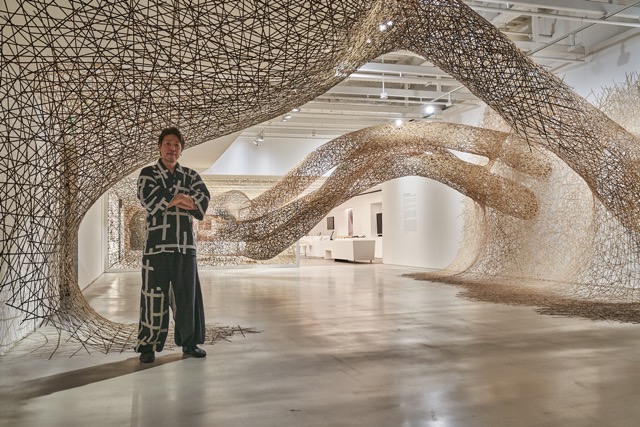 Fourth-generation bamboo artist Tanabe Chikuunsai IV dramatically pushes the boundaries of this artform. While continuing his family's tradition of weaving bamboo flower baskets and smaller sculptural works, he is also renowned for using bamboo as a material for large-scale contemporary artworks and installations at museums and other venues around the world. This exhibition examines the Chikuunsai artistic lineage, Tanabe Chikuunsai IV's creative process, and the life of Japan's bamboo forests.
Japan House.
Life Cycles: A Bamboo Exploration with Tanabe Chikuunsai IV.
July 28, 2022 –January 15, 2023. Los Angeles, California.
https://www.japanhousela.com/exhibitions/tanabe-chikuunsai-bamboo-life-cycles/