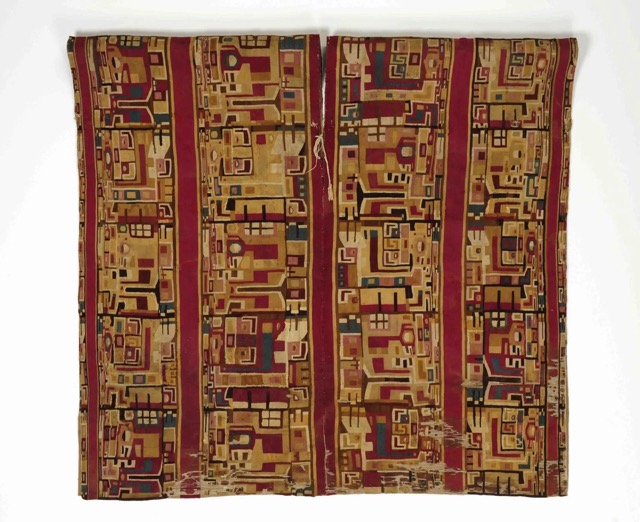 This exhibition of Peruvian textiles, showcasing 278 pre-Columbian textile pieces from its own collection plus some loaned from others, is a stunning overview of the techniques, materials and tools used over a period of more than 2000 years. These textiles still encourage an exchange that combines archaeology, urban, cultural and design history as well ascontemporary art. This is the first major exhibition of Peruvian textiles at the DTM since 1959.
Deutsches Textil Museum. August 21, 2022 – April 23, 2023. Krefeld, Germany.
https://www.deutschestextilmuseum.de/
[Image]
Poncho, Vorderseite, Wirkerei, Huari, Deutsches TextilmuseumKrefeld, Inv. Nr. 12299, photo credit DTM Krefeld.