Shaped by the Loom: Weaving Worlds in the American Southwest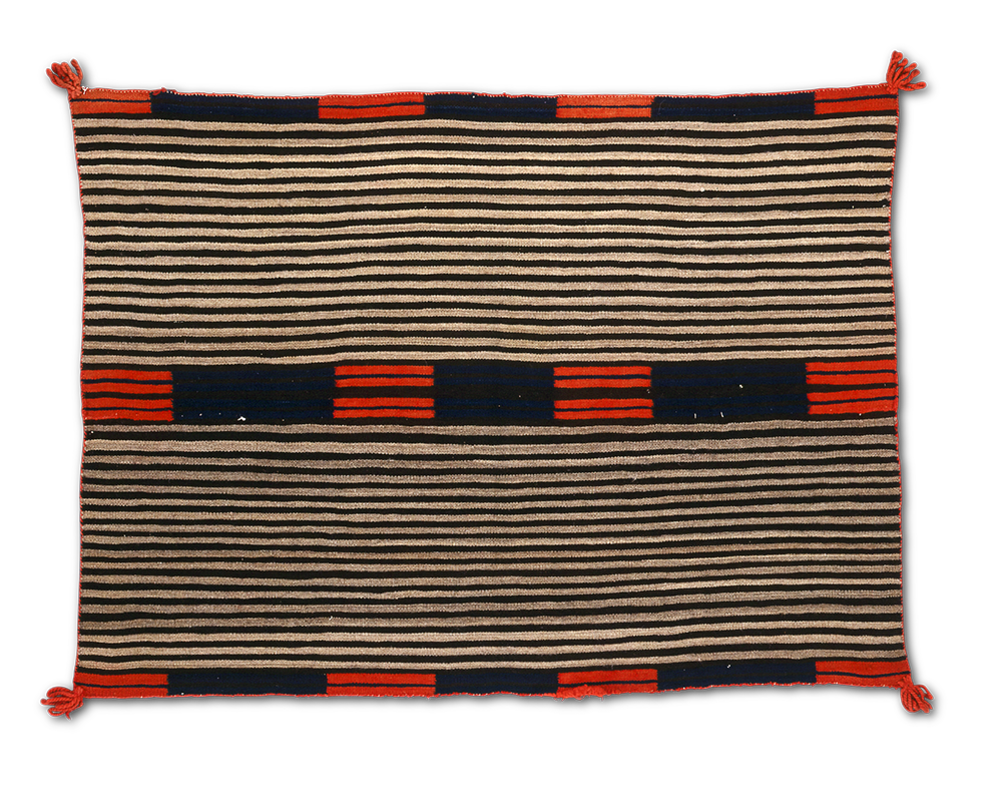 Explore the world of Navajo weaving in this exhibition where the voices of Indigenous artists and makers express the cultural legacy and continued vibrancy of weaving traditions in the American Southwest. This exhibition, along with online presentations, presents never-before-seen textiles created by Diné makers. These historic blankets, garments, and rugs from the American Museum of Natural History are situated alongside contemporary works by Diné weavers and visual artists, such as Barbara Teller Ornelas and Lynda Teller Pete. Shaped by the Loom highlights seasonal cycles that guide the harvesting of dye plants, the cosmologies that inform a weaver's work, and the songs, stories, and prayers that are woven into every piece.
Image: Unidentified Diné/Navajo artist, Chief's Phase 2 blanket, before 1911. Purchased by Uriah S. Hollister, 1911. Wool, tapestry weave. Courtesy of Anthropology, American Museum of Natural History, 50.1/4425.