Textile Arts of Morocco Tour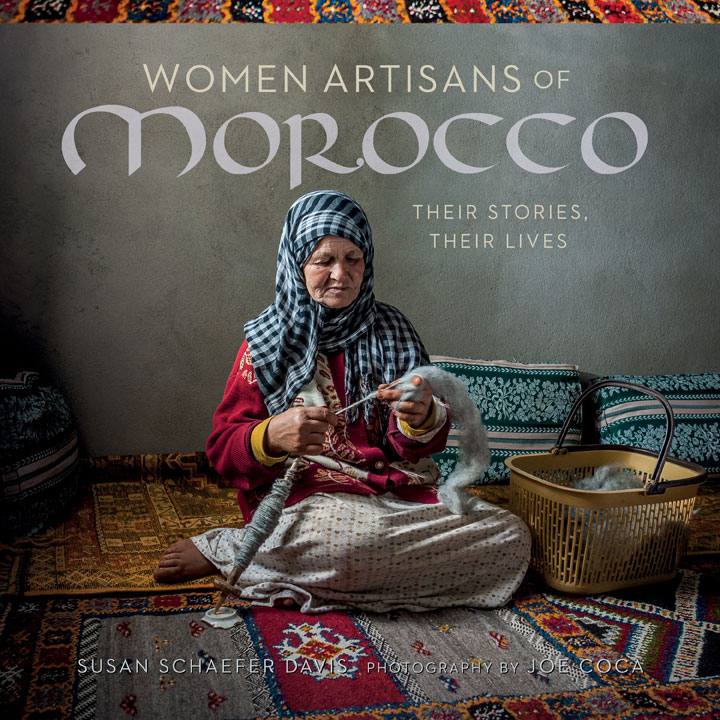 An exclusive journey prepared for ClothRoads and Thrums Books Fall 2019.
This will be our third journey.  The second journey is fully booked for May 2019.
Join us for a special Moroccan Textile Tour based on the Thrums Book — Women Artisans of Morocco.  Learn More
Textile Tour: Textile Arts of Morocco
October 11-24, 2019
Are you interested in joining Thrums Books and ClothRoads on a specially designed tour visiting women artisans of Morocco and their villages, led by Susan Schaeffer Davis author of Women Artisans of Morocco? Due to increased requests, we are considering another trip to this vibrant country on October 11-24, 2019 with an extension to Essaouira Oct 24-28. Please be aware that these dates could vary by a few days. If you are interested in joining us, please email info@clothroads.com.
Destinations
Casablanca, Fes, Sefrou, Ben Smim Village, Afourar, Khenifra, Marrakech, Quarzazate, N'Kob, with optional side trip to Essaquira
Guide and Tour Leader: Dr. Susan Davis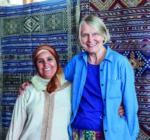 Susan Schaefer Davis, Ph.D., has been captivated by Morocco since she was a Peace Corps Volunteer there in the 1960s. Her work and research with traditional women led her to a Ph.D. in anthropology from the University of Michigan and post-doctoral work at Harvard. Susan has taught or held research positions at Haverford College, Rutgers University, the University of Pennsylvania, and Al Akhawayn University, Morocco. In addition to consulting with NGOs regarding gender roles in Morocco, she leads cultural and textile tours.
Noble Journeys is coordinating the trip. They also offer textile tours of Morocco yearly if you missed out on our tour.
SaveSave
SaveSave
SaveSave