Textile Palooza Sale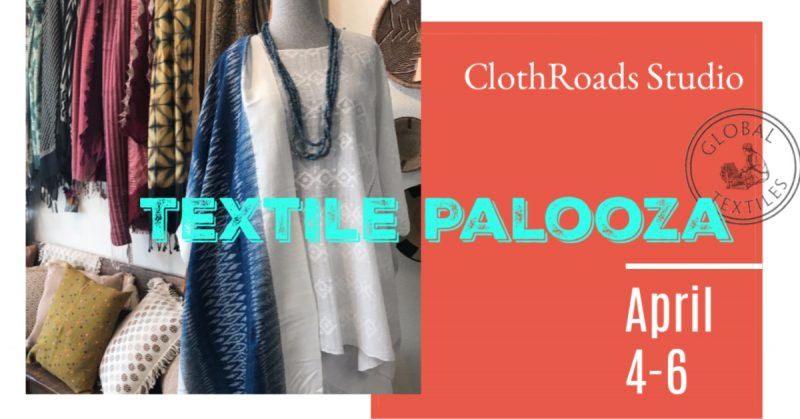 Huge Sale of Artisan Textiles!
Only Three Days!
April 4-6, 2019
10am – 5pm
306 N. Washington Ave, Suite 104
(Through the purple Door on 3rd)
Loveland, CO 80537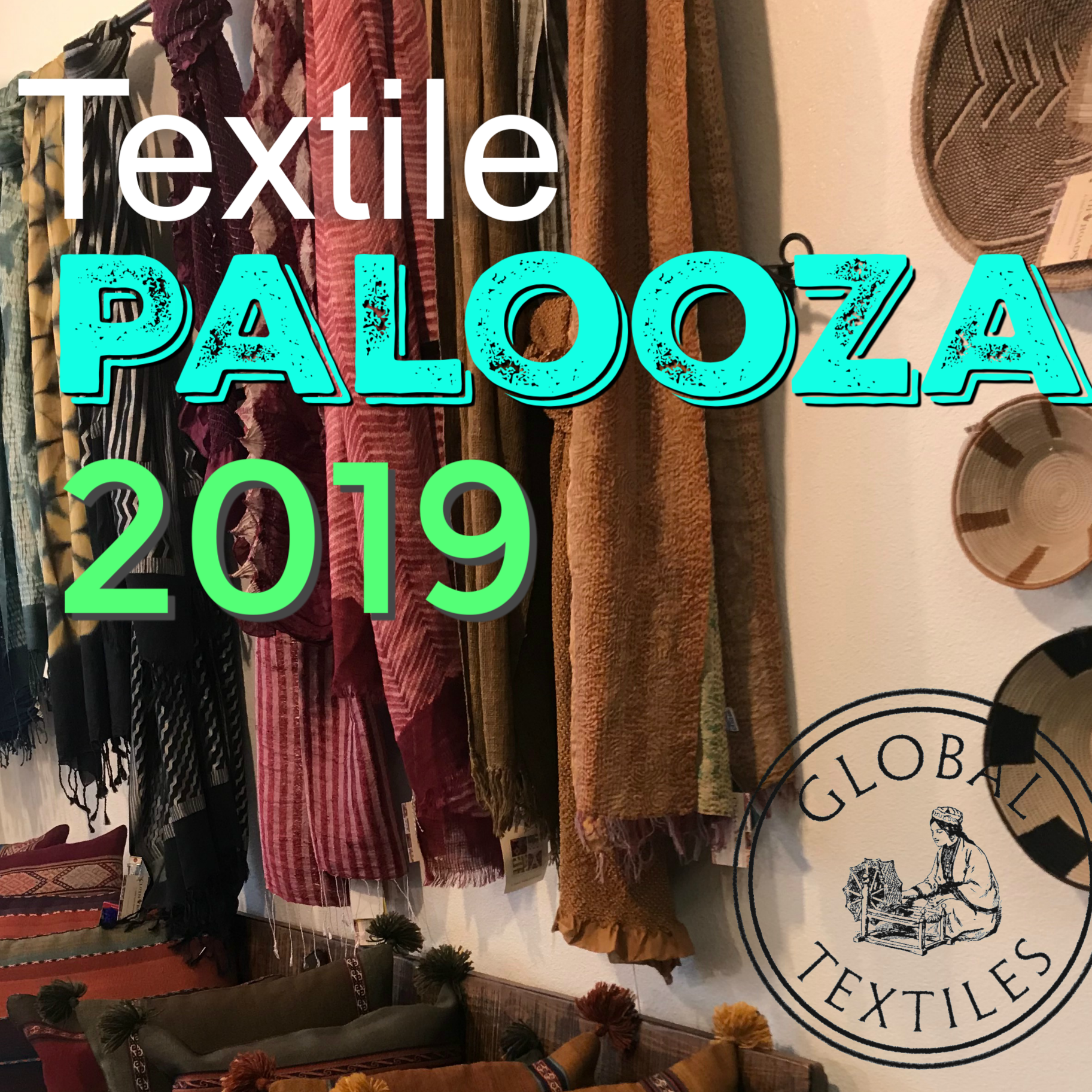 Noun[edit]
palooza (plural paloozas)
(neologism) An exaggerated event
The sale of all sales is coming your way.
Everything will be on sale in the ClothRoads Loveland Studio.
25% off everything with many items being discounted as much as 70%.
We've lost our rental space and will be closing the ClothRoads Studio. That means hundreds of amazing textiles will be priced to sell quickly!
The ClothRoads Loveland Studio final day of business will be Saturday, April 6th at 5pm.  
Here's what to expect
Accessories which include scarves, bags, and jewelry will be deeply discounted. This includes beautiful silk and cashmere scarves from India, Laos, Nepal.
Baskets from Africa, Colombia, Guatemala, and Indonesia
Table & wall accessories from Myanmar, Peru, Mexico, Amazon
Naturally-dyed cotton pillows from Guatemala and Chiapas
Maker's supplies including Folkwear patterns, handspun cashmere and cashgora yarn, natural dye kits, shibori blanks, project bags and quilting squares.
Cloth by the yard includes handwoven silks and cottons from Laos, block-printed silk from India (Creative Bee) and cotton from the Philippines.
Books, dvds and notecards
A small inventory of peruvian textiles from the Center for Traditional Textiles of Cusco will be on sale.
Slightly injured inventory will be 80% off! Small imperfections but still a beautiful, wearable textile. (There are some beautiful items in this category)
All Sales Are Final!
ClothRoads Partners Marilyn Murphy and Linda Stark will be on hand with Judy Newland our Studio manager to help you find a textile to treasure. We THANK YOU and please know that we share deep appreciation of your support for the artisans and their families over the last eight years. ClothRoads.com and the ClothRoads Blog will still be available!