The Cloth that Changed the World: India's Painted and Printed Cotton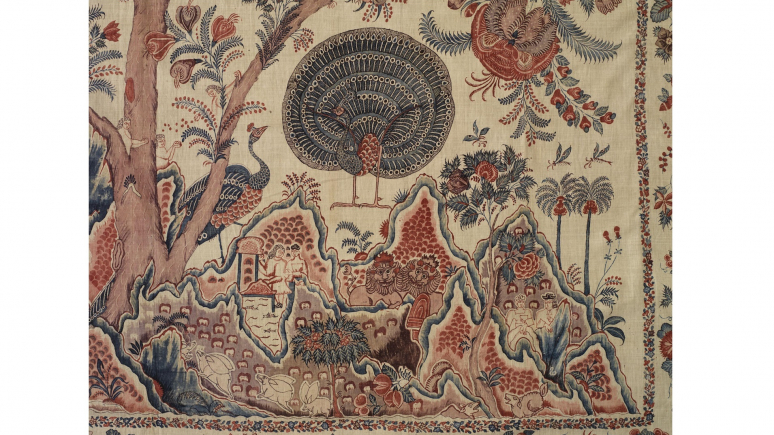 The painted and printed cottons of India changed human history; they revolutionized art, fashion and science wherever they went around the globe. Featuring pieces from the Museum's world-renowned collection, this ROM original exhibition explores how over thousands of years India's artisans have created, perfected and innovated these printed and painted multicolored cotton fabrics to fashion the body, honor divinities, and beautify palaces and homes. Discover how through trade-routes, encounters, and exchange, these cloths connected cultures and, quite literally, changed the world.
Image: Wall or bed hanging (palampore). Made in coastal southeast India for the European market. Mordant-dyed and resist-dyed cotton tabby with gold leaf, first half of the 18th century, 365.6 × 256.4 cm. ROM 934.4.13. Harry Wearne Collection. Gift of Mrs. Harry Wearne.