Surface, Substance and Structure: Selections from California Fibers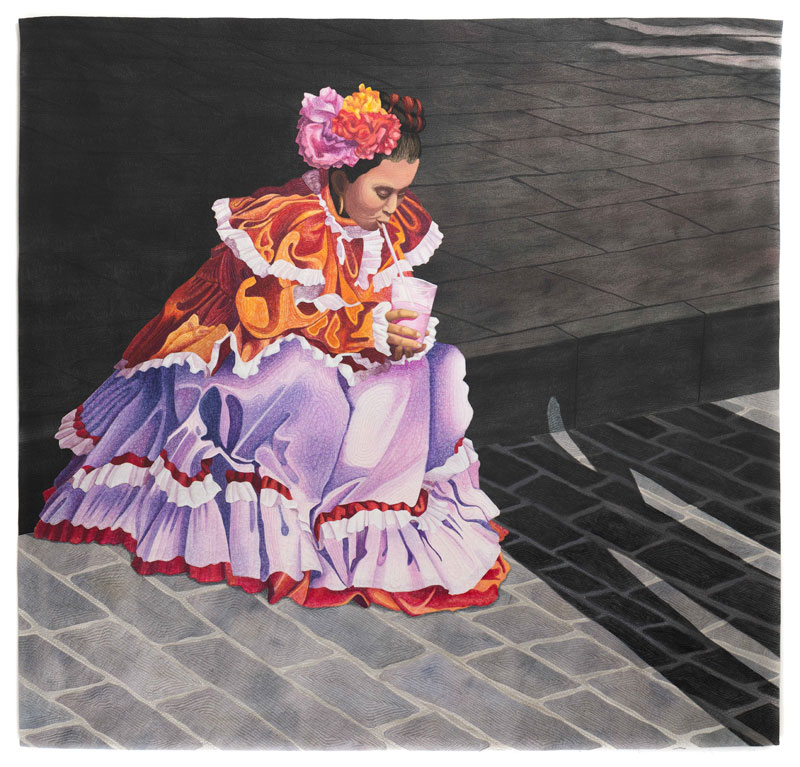 This exhibit of work from the California Fibers group, explores the relationship between the artists and their medium and how concept drives artistic creation and the interplay between concept, material and process. Utilizing textile processes ranging from quilting, sewing, weaving and embroidery to crocheting with thin wires and metal, the artworks transform strands of fiber into works that are at once recognizable and extraordinarily contemporary.
Linda Anderson, Dance Break Oaxaca, 2015; cotton, bamboo batting, textile paints, thread.