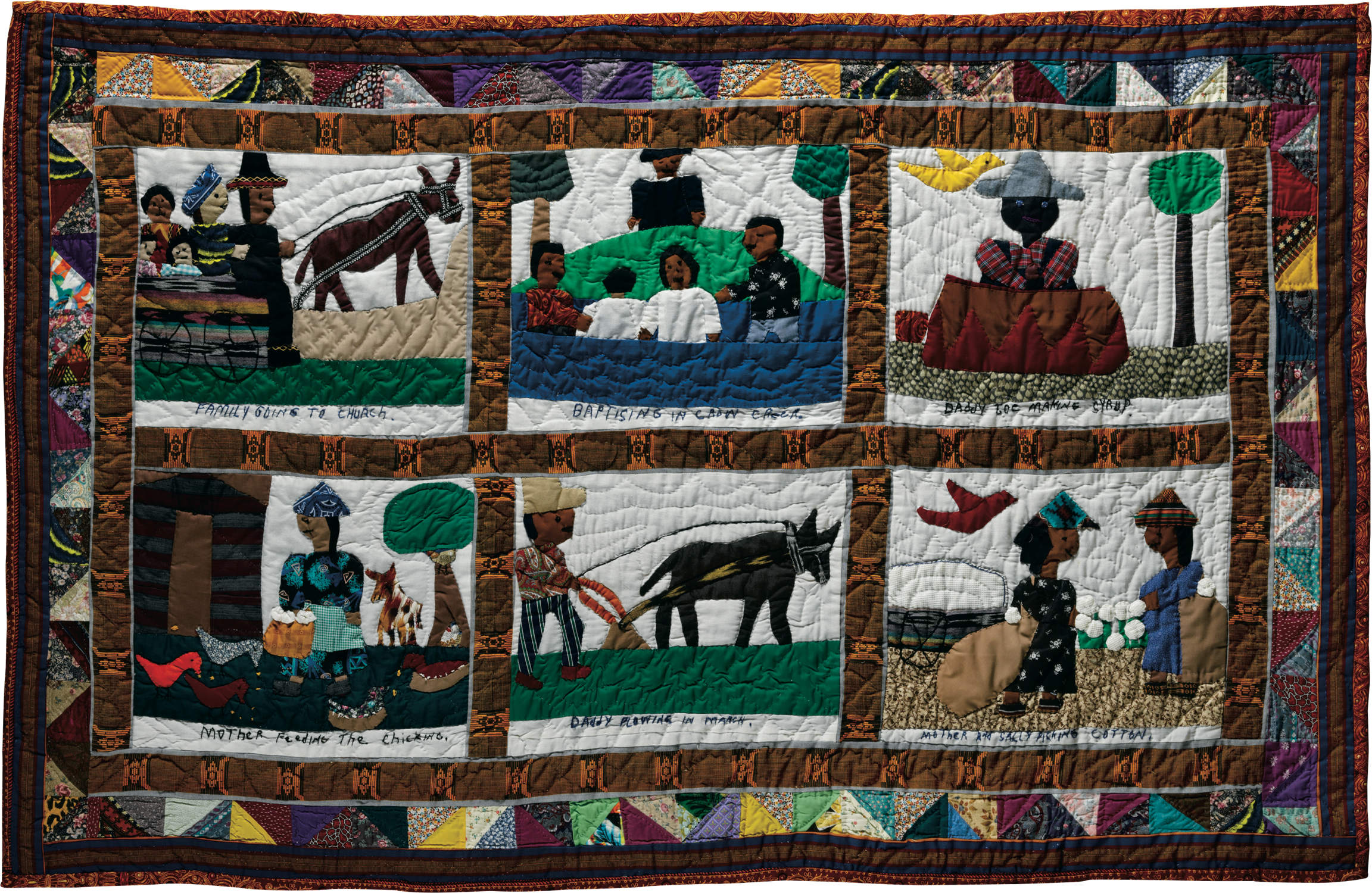 Featuring about 40 quilts and related works of art, the exhibition will explore the deeply personal and emotional power associated with the experience of making and living with quilts.
Spanning from the 19th through 21st centuries, the works on view will reveal a range of poignant and sometimes unexpected biographies. From a pair of enslaved sisters in antebellum Kentucky to a convalescent British soldier during the Crimean War, the exhibition explores stories associated with both the makers and recipients of the works. The exhibition also explores how artists have continually drawn inspiration from and pushed the boundaries of quilt-making to incorporate surprising materials and ideas, inviting audiences to consider these objects as archives of personal human experiences.
Image: Hystercine Rankin (1929–2010), Untitled Family History Quilt, Port Gibson, Mississippi c. 1990–2000. Cotton with ink, 40 x 62 in. American Folk Art Museum, New York, gift of Evelyn S. Meyer, 2005.10.3.