Home Page › Peru › No Tourists = No Textile Sales, Support the Weavers of the Center for Traditional Textiles of Cusco
You've armchair traveled to Peru with ClothRoads for years through our blogs, visiting the remote community of Huacatinco, or coming along on a natural dye day in Chinchero. You've learned about scaffold weaving, tubular edging, bobble knitting, and spinning. Through these, you can see that everything about the lives of the weavers in the Peruvian Highland villages centers around community. Potato harvesting season begins soon, the time to dig up and divvy up the spuds that will help sustain them through the approaching winter months. The honoring of mothers, including Pachamama, in early May is a time for family and community festivities. And then there's the day-to-day activities of the weavers, being together at their weaving shelters singing while spinning or gossiping while weaving. But as of March 15, they've been advised to stay home–and remaining six-feet apart doesn't fit with indigenous cultures. They weave in isolation worrying about selling textiles, their main means of livelihood. The virus has not meant the death knell for them but it has translated into a complete loss of tourism which means no textile sales.
The Center for Traditional Textiles of Cusco
For the past month, the Center for Traditional Textiles of Cusco (CTTC) has been closed, as have all but essential businesses. The Center is the primary place where most tourists visit and where most textile sales occur. It has also lost its income to keep its staff employed. They're managing to meet payroll through the end of April but beyond that is unknown. There are no government payouts, no extra funds to buy materials for the 10 villages of  weavers or their weavings–that's 650 people plus their families. But there are plans underway to assist CTTC and the weavers during this time.
Andean Textile Arts, a U.S. 501c3 nonprofit, supports the Center through annual giving and grants (full disclosure: I am an ATA board member). Through many emails and calls with Nilda Callañaupa, the founder and director of CTTC, ATA and CTTC boards have been furiously working on short- and long-term strategies. Not knowing when tourism will start up again, the CTTC board has been evaluating programs and making contingency plans. ATA made an $12,000 emergency grant to enable the Center to buy already-made products from the weavers, giving the communities some immediate income. And it just funded a number of development programs within the weaving communities, as well as the partial funding of the education and community-development staff. But ATA too has limited resources so now I'm asking you, the ClothRoads community to help out.
ClothRoads Community Can Help
We realize you may be financially struggling right now too, or you may be suffering through the virus. If you are, we wish you a brighter tomorrow. But if you can assist the weavers, here are some ways to help in a small or large way:
Make a Purchase
Go to our store and make a purchase of a weaving from the Center for Traditional Textiles of Cusco.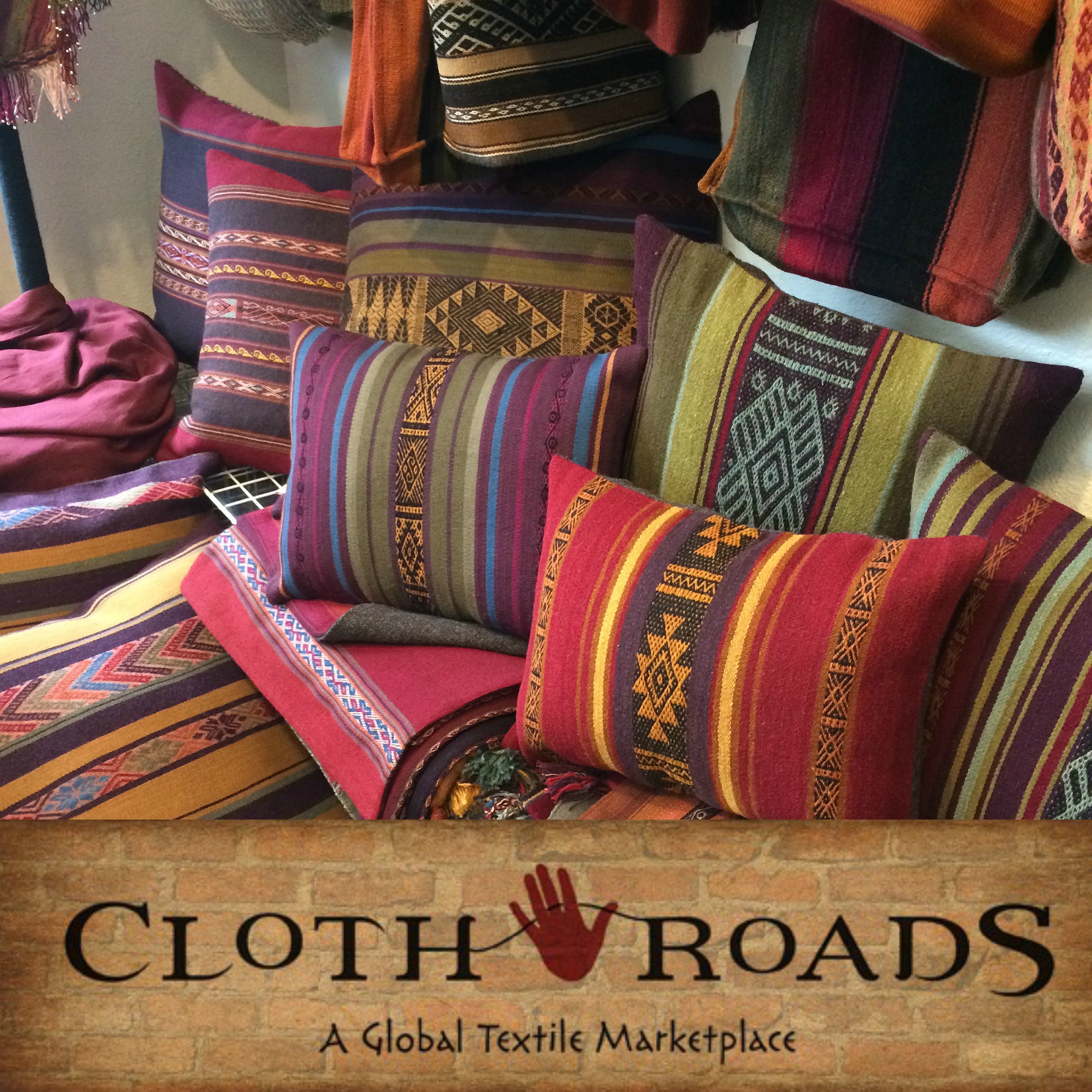 Double Your Impact
Andean Textile Arts has a matching grant of $5000 right now so anything you give will be doubled. These funds will go directly to the Center to help keep their staff employed as well as providing weaving community assistance. Donate Here.
More Weavings Available
ClothRoads has more CTTC weavings that aren't online—runners, ponchos, vests, hats, cloths, and more. If you don't see something online that's right for you, let's set up an appointment via zoom, skype, facetime, or google hangouts. Just email me at murphy@clothroads.com.
 The sustainability of the global artisan sector depends on all of us. Share it on. Thank you for your support along with a virtual hug.