Home Page › Our Story › ClothRoads Studio
ClothRoads Studio
Visitors are welcome.
Retail Studio Now Open in Loveland, Colorado
Hours: 10am – 3pm, Wednesday through Friday
OPEN Saturday, 17 & November 24, 2018 for Shop Small Saturday, 10am – 3pm
Closed: December 26-28, 2018
Queries:  970-685-4964
Private Showings also by Appointment
We would love to host your textile group. We can be flexible with day and time!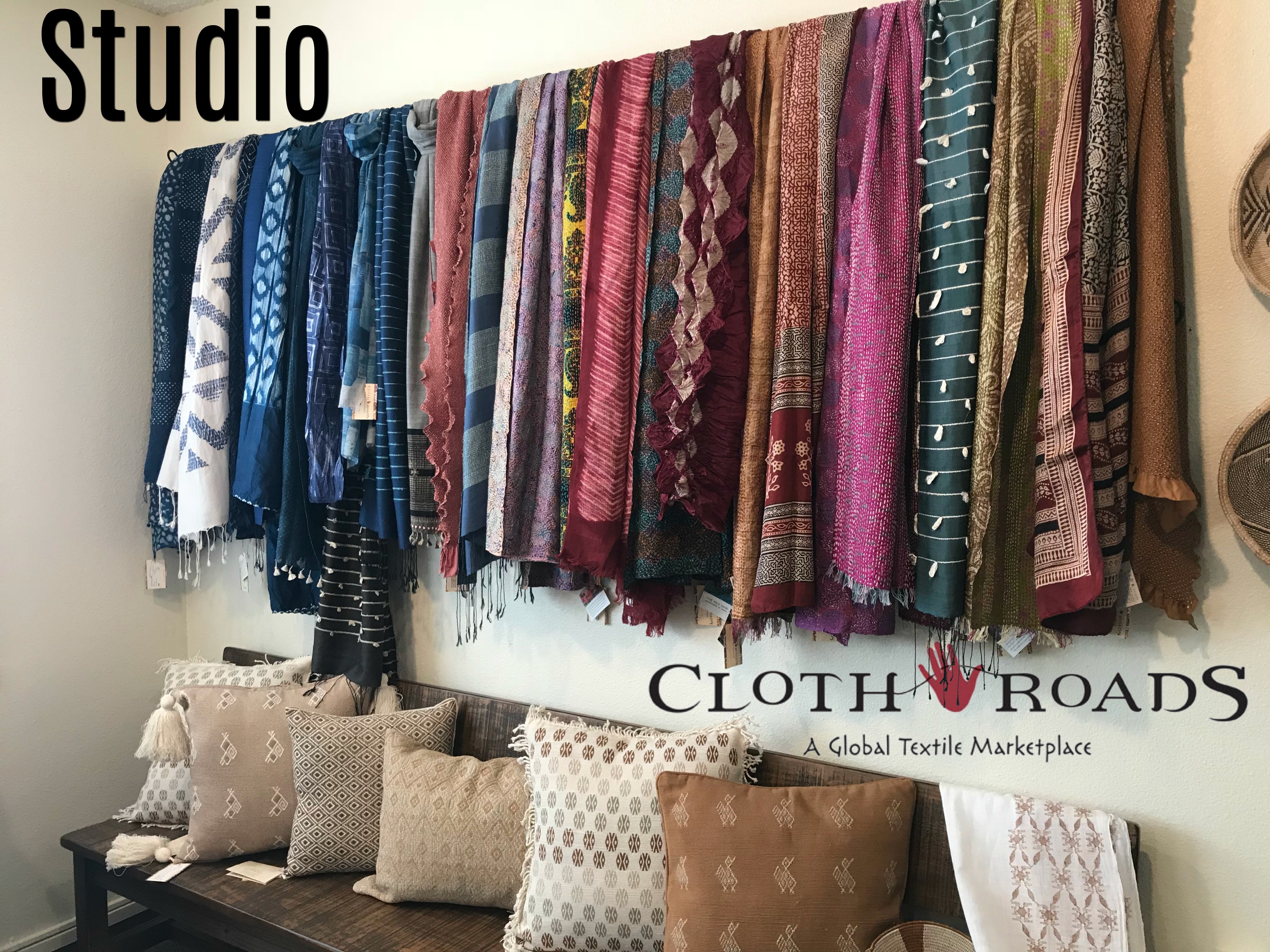 The ClothRoads Studio includes an extensive global collection of artisan-made textiles using ancient, natural-dyeing methods, subtle and beautiful weaving techniques, spinning, printing  and more. ClothRoads works closely with  The Center for Traditional Textiles of Cusco and the ClothRoads studio showcases a large collection of weaving and knitting from CTTC.
Holiday Open Studio 2018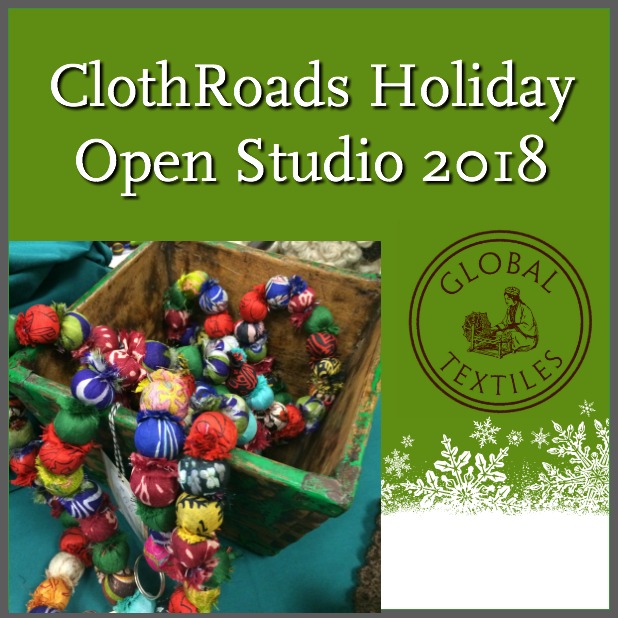 Each November we host a Holiday Open Studio. It's a time to celebrate. We bring in many new items just for this event. It's turned into quite a tradition. Come early for the best picks! All the details here.
Our sister company Thrums Books publishes off-the-beaten-path textile books also available at our studio.   If you can't visit us in Colorado, keep traveling with us online–sign up for our informative weekly blog focused on heritage textiles and the artisans devoted to their continued livelihood,  plus you'll receive notification of our traveling trunk shows. 
ClothRoads Studio Hours and Location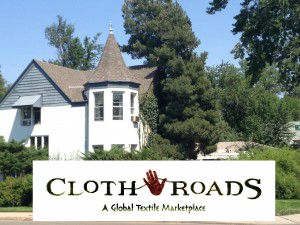 Wednesday thru Friday, 10am – 3pm
306 N Washington Ave. Suite 104 (Entrance on 3rd Street, through the purple door)
Loveland, CO 80537
970-685-4964
SaveSave