Home Page › Our Story › About Us
About Us
ClothRoads, Thrums Books, Thrums* LLC
Marilyn Murphy has combined a passion for and knowledge of the textile arts for her entire career. She is the former president of Interweave, a media publishing company focused on the arts and crafts sector where she worked for 16 years. Prior to this, in 1986, she founded the Textile Arts Centre in Chicago, and was the owner of the Weaving Workshop there. She writes a bi-monthly blog for ClothRoads, curates the ClothRoads collection, lectures about artisan sustainability, and volunteers as co-chair for the non-profit Andean Textile Arts.
Linda Tiley Stark is the former vice president/publisher of books, sales and marketing at Interweave. A native of Colorado, launching ClothRoads, has fulfilled a long-term desire to build a do-good enterprise with women she deeply respects.  Utilizing her degree in marketing and a love of high-quality arts and crafts she takes on the challenges of brand management, social media, promotion, graphic communication, and website development for ClothRoads.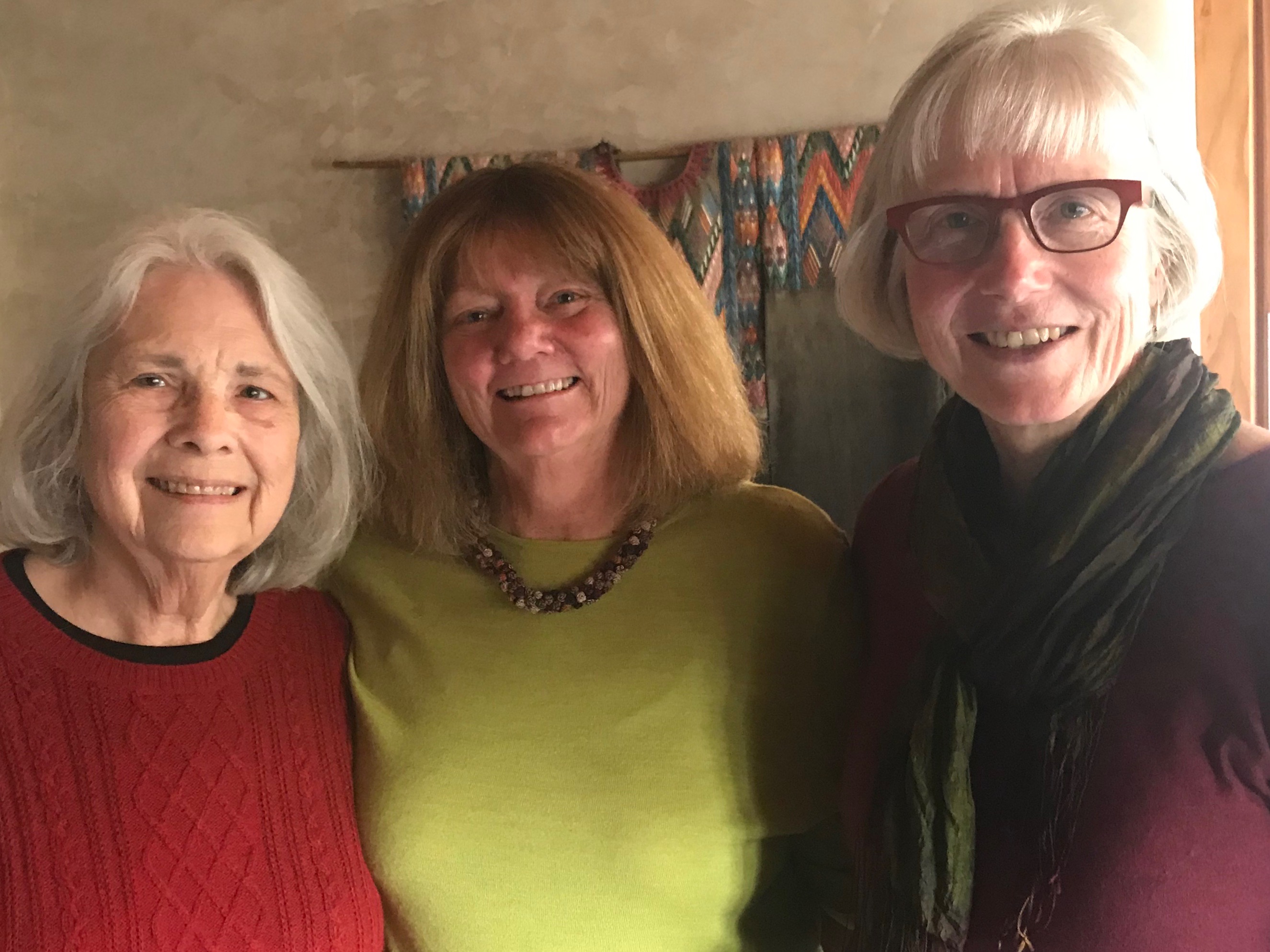 Linda Ligon founded Interweave in 1975 and, while she remains in an advisory role there, she just couldn't quit publishing. So in 2012, she launched the sister company of ClothRoads–Thrums Books, an imprint dedicated to preserving the narrative of traditional textiles and their makers in beautiful books. Naturally, this requires research via traveling, writing and editing. Linda is a board member of the Andean Textile Arts Association.
Left to Right: Linda Ligon, Linda Tiley Stark, Marilyn Murphy
*Thrums: the row of warp thread ends left on a loom when the woven cloth is cut off. The fringe.