Product Description
From the harsh and hidden lives of woman in Afghanistan emerges a story of creativity, courage, and reclaiming a future through ancient cultural traditions. Fifteen years ago, Rangina Hamidi made the decision to dedicate her life to helping rebuild her native Kandahar, Afghanistan. The Taliban had been driven out by American forces following 9/11, but Kandahar was a shambles. Tens of thousands of women, widowed by years of conflict, struggled to support themselves and their families. Rangina started an entrepreneurial enterprise— Kandahar Treasure—using the exquisite traditional khamak embroidery of Kandahar to help women work within their cultural boundaries, to earn their living, and to find a degree of self-determination.
Embroidering Within Boundaries chronicles the development of this remarkable and inspiring business run solely by Afghan women. Throughout the narrative, intimate and moving profiles of Kandahar Treasure artisans illustrate how they have gained confidence, education, and the will to lead their families into a more stable and prosperous future.
AUTHORS: Rangina Hamidi emigrated with her family from Soviet-controlled Afghanistan to the United States as a young girl. As founder and president of Kandahar Treasure, Rangina is one of the leading voices for Afghan women. She has served as the manager of the women's Income Generation Project for Afghans for Civil Society and has been selected for prominent professional and academic training programs. Mary Littrell is Professor and Department Head Emerita of Design and Merchandising at Colorado State University. For the past 25 years, Mary's research has focused on how textile artisan enterprises achieve sustainability in the global market. Mary is a Research Associate at the Museum of International Folk Art and serves as Chair of the Artist Selection Committee for the International Folk Art Market, Santa Fe.
PHOTOGRAPHER: The late, award-winning photojournalist Paula Lerner was dedicated to telling the stories of women in Afghanistan. Her remarkable images throughout the book show Afghan women's profound struggle, strength, and beauty.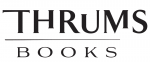 ISBN: 978-0-9984523-0-2
Price: $34.95, trade paperback
172 pages: 200 color photographs, references, index
10" X 10" trim size