Product Description
What began as a couple's backpacking adventure with their young sons in Southeast Asia transformed into a thriving fair trade business and a renewed sense of well-being. Part travelogue, part silk-weaving primer, Silk Weavers of Hill Tribe Laos is a tender portrait of an American family's travels in Laos's remote Houaphan Province. As they learn about the ancient silk weaving traditions in the hill tribe community of Xam Tai, so too they gain a profound appreciation for Lao culture and traditions.
Over the past decade, Joshua and Maren have developed deep connections with the villagers of Xam Tai who raise their own fiber from silkworms, create their own natural dyes, and weave the patterns of their ancestors into healing cloths, ceremonial textiles, and daily wear. Their narrative provides an in-depth and rare view into the everyday lives, culture, and craft of Lao silk weavers. Engaging personal stories and intimate photography bring it all into focus: the patience and skill of the artisans, the steady pace of village life, and a commitment to honoring the old ways.
Authors
Joshua Hirschstein and co-author (and spouse) Maren Beck own and operate Above the Fray: Traditional Hilltribe Art (www.hilltribeart.com). Over the last dozen years, they have developed deep connections with the independent traditional silk weavers of Houaphan Province in NE Laos. Joshua and Maren make their home in Eugene, OR, where Joshua also owns and directs a private tutoring service.
Photographer
Joe Coca has maintained a studio in Fort Collins, Colorado, for the last thirty-five years, but his work has taken him to cities and rural areas of five continents. His award-winning photography has documented people from all walks of life, architecture, food, and especially, handcrafted textiles and other artisan goods.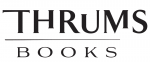 ISBN: 978-0-9972168-9-9
Price: $34.95, trade paperback
224 pages: 235 color photographs, bibliography, map, and index
10" X 10" trim size
SaveSave