Product Description
Women Artisans of Morocco: Their Stories, Their Lives, Thrums Books
Morocco is a wildly diverse land, a confluence of cultures, and home to myriad ancient craft traditions still thriving today. Women spin wool and weave rugs, they hand-knot silk buttons, embroider intricate designs passed down through generations, and sew stunning native costumes.
Women Artisans of Morocco tells the stories of twenty-five women who practice these textile traditions with an inspiring pride and fortitude. In rural Berber villages, in bustling cities, and in a remarkable desert oasis, you will meet extraordinary women who honor their cultural traditions as well as those who carve new roads in the social landscape through political office and entrepreneurship. Each is guided by her fierce determination and hope for economic stability. Joe Coca's photography brings the women, their work, and the colorful richness of Morocco to life.  Learn More about the making of this book.
Textile Arts of Morocco Tour Information Here
ABOUT THE AUTHOR
Susan Schaefer Davis, Ph.D., has been captivated by Morocco since she was a Peace Corps Volunteer there in the 1960s. Her work and research with traditional women led her to a Ph.D. in anthropology from the University of Michigan and post-doctoral work at Harvard. Susan has taught or held research positions at Haverford College, Rutgers University, the University of Pennsylvania, and Al Akhawayn University, Morocco. In addition to consulting with NGOs regarding gender roles in Morocco, she leads cultural and textile tours.
.
Photography by Joe Coca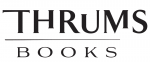 Trade paperback, 10″ x 10″, 160 pages