Home Page › Resources › Global Textile Events
Global Textile Events
Your Monthly Calendar of World Textile Events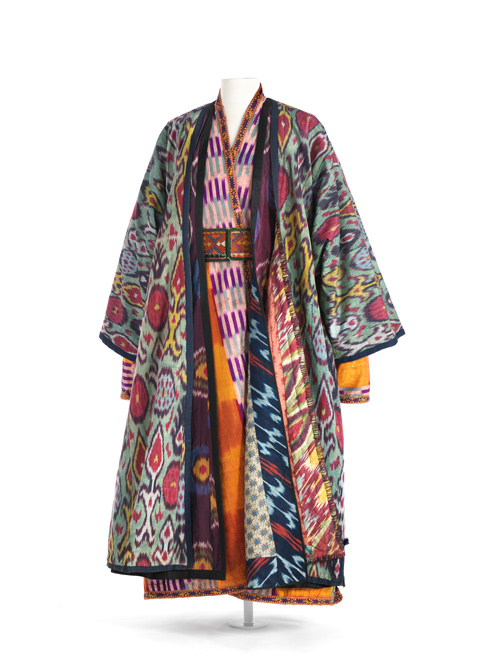 Los Angeles County Museum of Art
Power of Pattern: Central Asian Ikats from the David and Elizabeth Reisbord Collection
February 3 – July 28, 2019
http://www.lacma.org/art/exhibition/power-pattern-central-asian-ikats-david-and-elizabeth-reisbord-collection
Over sixty Central Asian ikat robes and wall hangings from the Silk Road area of Kazakhstan, Kyrgyzstan, Tajikistan, Turkmenistan, and Uzbekistan, are featured  in this exquisitely rich exhibit. It examines how the region's designers, dyers and weavers used improvisation and abstraction to create textiles unique to Central Asia.
For thousands of years, the Silk Road was the center for commerce—textiles being some of the most highly prized and traded, particularly the woven silk ikats. During the 19th and 20th centuries, ikat underwent a renaissance in Central Asia. Artisans from these oases towns experimented with motifs and colors traditionally found on decorative objects producing sophisticated and complex luxury fabrics for their patrons. Whether worn on the body or used to decorate the home, these textiles resonated against the Central Asian landscape.
Ruth Funk Center for Textile Arts
Designed to Mobilize: Propaganda Kimono 1920 – 1945
January 26 – May 4, 2019
Melbourne, Florida
http://textiles.fit.edu/current-exhibitions.php#.XCvft89KiCQ
This exhibition features over 75 historic textiles which focus on the iconography, motifs, and metaphors displayed in objects manufactured as propaganda during the World War II era – also known as the Asia-Pacific War (1931 – 1945). Produced within a nation primed to advance its cultural identity on the world stage, textiles provide an important lens for understanding the role of consumerism, coercion and fashion during a remarkable and controversial period of transition. Curated exclusively from the Center's permanent collection, this exhibition presents kimono and associated textiles from one of the most distinctive periods of textile production in Japanese history.
Asian Art Museum
Kimono Refashioned
Feb 8-May 5, 2019
San Francisco, California
http://infocus.asianart.org/kimonorefashioned/
In the early 1980s, Japanese avant-garde designers took Paris by storm, disrupting the world of haute couture with their minimalist, deconstructed clothing. But this was not the first time that Japanese design principles had transformed international fashion. Instead, as Kimono Refashioned reveals, kimono, its materials, forms, techniques and decorative motifs, has inspired designers for more than 150 years. Featuring over 35 garments from the Kyoto Costume Institute, this exhibit shows how the kimono continues to be a fertile source of ideas for contemporary designers.
International Quilt Study Center & Museum
Collecting and Recollecting: Contemporary Quilts in Western India
February 22–July 14, 2019
Lincoln, Nebraska
https://www.quiltstudy.org/exhibition/collecting-and-recollecting-contemporary-quilts-western-india
People make quilts throughout India. These diverse, beautiful textiles represent a wide range of geographical, ethnic, and social groups, and help tell the stories of their individual makers. Drawing from intensive field work and interviews, this exhibition introduces a group of quiltmakers from villages scattered across the western Indian states of Gujarat and Maharashtra. Their stories afford insight into the quilts themselves, and both objects and text help viewers appreciate the lives of women in this part of the world.
The Cleveland Museum of Art
Renaissance Splendor: Catherine de' Medici's Valois Tapestries
Open thru January 21, 2019
Cleveland, Ohio
http://www.clevelandart.org/exhibitions/renaissance-splendor
On view for the first time in North America, the recently restored Valois Tapestries, a unique set of 16th-century hangings, are unveiled in this exhibition. These fascinating and enigmatic tapestries were commissioned by Catherine de' Medici, the indomitable queen mother of France, to celebrate the royal Valois dynasty against a backdrop of great political strife and social upheaval. Woven with wool, silk, and precious metal-wrapped threads, the tapestries are rich in both their materials and intricate subject matter. Life-size, full-length portraits of the French king, princes, and princesses, situated prominently in the foreground, lock eyes with the viewer and present detailed scenes of court pageants and festivities. Among the most admired, ambitious, and costly artistic endeavors of their time, the Valois Tapestries embody the pageantry, splendor, and political intrigue of Renaissance Europe.
Rautenstrauch-Joest-Museum, Cultures of the World
Fast Fashion. The Dark Side of Fashion
Open thru February 24, 2019
Hamburg, Germany
http://www.fastfashion-rjm-koeln.de/index.aspx
Fast fashion. The dark side of fashion takes a critical look behind the scenes of the global textile industry and encourages them to engage with the topic of fashion consumption and its social and environmental consequences. It presents not only examples from different fashion segments, but also nine contemporary artistic positions of different genres, which critically deal with fast fashion and its consequences. In this way, scientific research, documentary material and artistic reflection complement each other.
The second part of the exhibition offers the alternative—slow fashion, representing the tradition and presence of textile designs of selected regions of origin, as well as alternative materials and environmentally friendly manufacturing processes. This fashion enjoys a growing cultural, social and economic attention: Kantha embroidery from northern India and Bangladesh; Alpaca designs from Chile; Ikat from East Indonesia; Bilum clothing from Papua New Guinea; Lotus silk from Myanmar; Brocade weavings from Thailand; Batik works from Indonesia; Bark bast textiles from Uganda, and Faso Dan Fani from Burkina Faso.
Read a review of the exhibit by Sue Richardson.
Iwatate Folk Textile Museum
Kilims: Rugs for Daily Use in the Villages of Afghanistan
Open thru March 16, 2019
Tokyo, Japan
Many caravans came and went on the Silk Road and diverse nomadic tribes moved expecting grassy plains. Starting in 1977, Iwatate Hiroko traveled Afghanistan for seven years, collecting flat-woven kilims, salt bags, tent bands, embroidered clothing and felt coats. These necessities of nomadic life are on special exhibit.
The Israeli Museum
Fashion Statements: Decoding Israeli Dress
June 14, 2018–April 6, 2019
Jerusalem, Israel
https://www.imj.org.il/en/exhibitions/fashion-statements
Based on pioneering research, Fashion Statements surveys a century of dress in Israel. The exhibition explores the late 19th-century indigenous pre-Zionist "fashion," the opposing forces of Europeanism and Orientalism that converged in the early decades of the state, and, finally, the place that Israeli creativity holds on the global fashion scene today. Through a sumptuous display of clothing, fashion sketches, films, and fashion photography, this large-scale exhibition illustrates the broad scope of fashion in Israel, from its deepest historical roots to contemporary collections, fostering a dialogue about tradition and modernity, myth and reality, and conflicting ideologies.
From Kente to Kuba: Stitched Textiles from West and Central Africa
December 7, 2018—May 12, 2019
Lincoln, Nebraska
In Africa, fabric is useful, valuable, and symbolic. It speaks to identity, group affiliation, and prestige. It is colorful, patterned, and visible everywhere: at community gatherings, in the marketplace, and in the home. The ubiquity of fabric means that few forms of material culture can compete with it for status.
This exhibit encompasses an array of stitched textile techniques such as patchwork, appliqué, and quilting as well as woven and printed ones. Kente cloth from Ghana is made by sewing long, woven strips together to create large fabrics for garments. Kuba cloth from the Democratic Republic of the Congo is a ceremonial raffia fabric constructed using a number of techniques, including patchwork and appliqué. Masquerade costumes from Nigeria feature plentiful stitchwork, and enable villagers to "transform" into spirits during rituals and festivals. Today, entrepreneurial artists have created hybrid styles, such as Nigerian tourist items that combine the American quilt format with traditionally dyed fabrics.
Museo Estatal Arte Popular de Oaxaca
Roses & Revelations Homage to the Virgin of Guadalupe by Mexican Textile Artists
December 9—March 9, 2019
San Bartolo Coyotepec, Oaxaca, Mexico
https://www.oaxacaevents.com/12/11/2018/roses-revelations-rosas-y-revelaciones/
"Roses & Revelations," featuring the work of textile artists from 52 communities representing eight different Mexican states, uses the nation's patroness Our Lady of Guadalupe as a template to interweave textile art with the religious sensibilities of the Mexican people.

Queen Sirikit Museum of Textiles
A Royal Treasure: The Javanese Batik Collection of King Chulalongkorn of Siam
November 1, 2018—May 2021
Bangkok, Thailand
This exhibition is dedicated to showcasing this collection and telling the story of His Majesty King Chulalongkorn's three trips to Java and his fascination with batik. It presents exceptional examples of batik from His Majesty's collection which have never been publicly displayed.
Museo Textil de Oaxaca
Coyuchi and White: Cotton Flowers
November 18, 2018–March 31, 2019
Oaxaca, Mexico
https://www.museotextildeoaxaca.org/
Cotton fiber has sheltered different cultures around the world. This exhibit focuses on the emblematic pieces from the Oaxaca Textile Museum collection encompassing white cotton and coyuchi, its brown color variant.
Springs Museum of Art
Scraps: Fashion, Textiles, and Creative Reuse
October 1, 2018 – January 14, 2019
Palm Springs, California
https://www.psmuseum.org/calendar-2/626-scraps-fashion-textiles-and-creative-reuse
Scraps presents three designers' alternative approaches to the shockingly high human and environmental costs of textile industry waste. Inspired by the long tradition of using handcraft to give new life to scraps and cast-offs, Luisa Cevese (Riedizioni, Milan, Italy), Christina Kim (dosa, Los Angeles, USA), and Reiko Sudo (NUNO, Tokyo, Japan) all share a profound respect for scraps as repositories of raw materials, energy, labor, and creativity. This exhibit explores many facets of sustainability: using materials and resources efficiently, promoting meaningful labor practices, sustaining local craft traditions, and exploring new technologies as integral to the recycling process.
Peabody Essex Museum
Empresses of China's Forbidden City
August 18, 2018 – February 10, 2019
Salem, Massachusetts
This is the first major international exhibition to explore the role of empresses in China's grand imperial era of the Qing dynasty, from 1644 to 1912. Nearly 200 spectacular objects from the Palace Museum tell the little-known stories of how imperial women influenced court politics, art and religion.
Baltimore Museum of Art
Kuba: Fabric of an Empire
August 19, 2018—February 24, 2019
Baltimore, Maryland
https://artbma.org/exhibitions/kuba-fabric
This exhibition of dazzling Kuba textiles reveals how a central African kingdom, on the southern edge of the Congolese Rainforest, independently developed a form of modernist abstraction in the 20th century. In addition to an elaborate and varied masquerade tradition, Kuba men and women were prolific textile artists, even weaving houses and embroidering currency. extravaganza and the largest folk art show.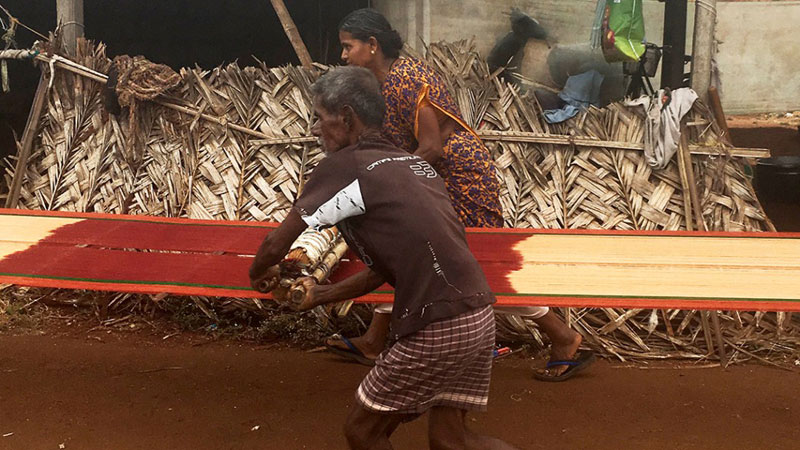 Textile Tour Highlight
6th India Study Tour: Textiles + Art + Architecture
February 10-28, 2019
https://slowfiberstudios.com/india-2019/
Led by textile scholar and Slow Fiber Studios founder Yoshiko Iwamoto Wada, the 6th India Study Tour focuses on local textile craft, inventive traditional and contemporary art, and historic architectural sites by traveling to some of India's most vibrant cultural centers.
Explore the contemporary art exhibitions at the Kochi-Muziris International Biennale; exchange ideas and broaden your dyeing knowledge at the Natural Dye International Forum in Munnar; visit with collectors, artists, and designers at their private homes and studios; wander through the collections at key museums and galleries; engage in hands-on workshops with local artisans; enjoy local cuisine and overnight stays at traditional inns and historic haveli townhouses.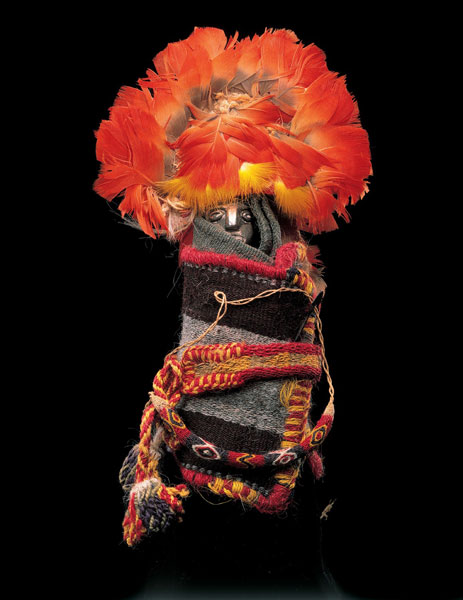 The Royal Museum of Art & Histo
Inca Dress Code: Textiles and Adornment of the Andes
November 23, 2018-March 24, 2019
Textiles were particularly valued among the Andean cultures of Peru, Bolivia. and Chile, as they were considered an extremely precious commodity: they were not only items for wearing, but also symbols of power and identity and could be used as offerings or as a currency of exchange.
This exhibition offers the opportunity to admire the magnificence of the textiles, the quality of the precious metalwork and the beauty of pre-Colombian feather work from the Royal Museum of Art and History's collection. Image: The Royal Museum of Art & History© Coll. Janssen-Arts, Vlaamse Gemeenschap (MAS), photo H.

Amuse Museum
Boro Real Astonishment
March 30, 2018-March 31, 2019
This exhibit features the collection of Chuzaburo Tanaka who, virtually alone in all of Tohoku, Japan, walked the farming and fishing villages of Aomori from the mid-1960s, searching out these traces of the local love of fabric known as boro. With this exhibition, boros are hung among the thirty-four photo images newly published by Kyoichi Tsuzuki (the photographer and author of "BORO Rags and Tatters) bringing one big installation to the museum.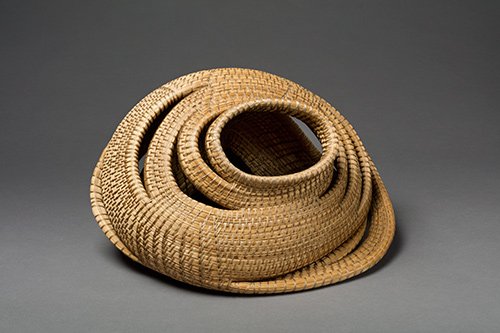 South Dakota Art Museum
Rooted, Revived, Reinvented: Basketry in America
October 19, 2018 – January 12, 2019
Brookings, South Dakota  Learn More
This exhibition, featuring ninety-three objects, provides an historical overview of American basketry from its origins in Native American, immigrant, and slave communities to its presence within the contemporary fine art world. Image:Debora Muhl, Untitled #983, 1998. Sea grass, sinew, gourd, beads, 9.75″ x 16″ x 12″

Minneapolis Institute of Art
Emblems of a Prosperous Life: Women's Robes of Late Imperial China (1700s – 1800s)
July 14, 2018–June 30, 2019
Minneapolis, Minnesota  Learn More
In the 1700s and 1800s, aristocratic Chinese women wore sumptuous clothing in and out of court. At court, women's attire was highly standardized; outside court, they had greater flexibility to choose styles and designs that matched their personal taste. Many of these garments exemplify a fashion trend of the 1800s: cuffs and hems embellished with embroidered bands, which in turn were often edged with strips of brocaded ribbon. Image: Woman's unofficial robe, late 19th century , China, Qing dynasty (1644–1911). Silk, metallic threads. Bequest of Margaret McMillan Weber in memory of her mother, Katherine Kittridge McMillan RBL51.423
Textile Tour Highlight
Nepal and Bhutan | Passport to Folk Art Trip
Nepal: March 1 – 7, 2019 Bhutan: March 7 – 13, 2019
Come visit some of the Santa Fe folk art market artisans in their country–the Red Sari Felt Production Center where women create products by felting and fusing upcycled silk saris and wool fibers; the Janakpur Women's Development Center who paint traditional and new designs on handmade paper; the Leki Wangmo and Rinzin Wangmo of Leki Textiles & Weaving Studio where you have the option of taking a weaving class dye workshop.
Stay in the charming Inn in Patan, and wander around this historic city, one of the three original kingdoms of Nepal, where in the evenings, you will have the opportunity to observe a young boy undergoing initiation to become a Buddhist, ceremoniously circumambulate the Golden Temple. Take an excursion (climbing optional) to the famous Taktsang Monastery, where it is said that Guru Rinpoche arrived on the back of a tigress and meditated at this monastery, hence called "Tiger's Nest." These are just some on the tourhighlights!
For a detailed itinerary, more information, and to register for your trip email jean.zunkel@bjadventures.com or ahdina@bjadventures.com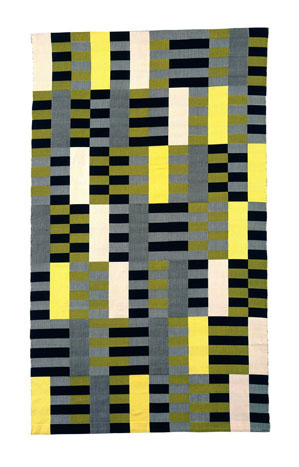 Tate Modern
Anni Albers
October 11, 2018-January 27, 2019
Anni Albers combined the ancient craft of hand-weaving with the language of modern art.
As a female student at the radical Bauhaus art school, she enrolled in the weaving workshop and made textiles her key form of expression. This beautiful exhibition of 350 objects from exquisite small-scale 'pictorial weavings' to large wall-hangings plus her later prints and drawings illuminates the artist's creative process and her engagement with art, architecture and design. Image: Anni Albers Wall Hanging 1926 Lent by The Metropolitan Museum of Art, Purchase, Everfast Fabrics Inc. and Edward C. Moore Jr. Gift, 1969 69.134 © Estate of Anni Albers; ARS, NY & DACS, London 2018​​
The Aldrich Contemporary Art Museum
Helena Hernmarck: Weaving In Progress
October 14, 2018– January 19, 2019
Ridgefield, Connecticut  Learn More
Helena Hernmarck is one of the most important contemporary figures in the history of woven tapestries. Beginning her career in the 1960s during an explosion of interest in fiber arts, her mature style evolved into the creation of often monumental tapestries. Weaving In Progressis the first solo exhibition of Hernmarck's work in the U.S. since 2014; twenty tapestries will be displayed. Three days a week, Hernmarck and her apprentice Mae Colburn will be weaving in situ on a large-scale tapestry. Image: Helena Hernmarck's studio in Ridgefield, CT
The Art Institute of Chicago®
Super/Natural: Textiles of the Andes
November 30, 2018–April 21, 2019
Over the course of millennia, textiles were the primary form of aesthetic expression and communication for the diverse cultures that developed throughout the desert coasts and mountain highlands of the Andean region. This exhibition features over 60 textiles from the museum's collection that explore the ways select Andean cultures developed distinct textile technologies and approaches to design. Image: Mantle (detail), 100 BC/AD 200. Paracas. Emily Crane Chadbourne Fund. Photo credit: The Art Institute of Chicago®.
Textile Tour Highlight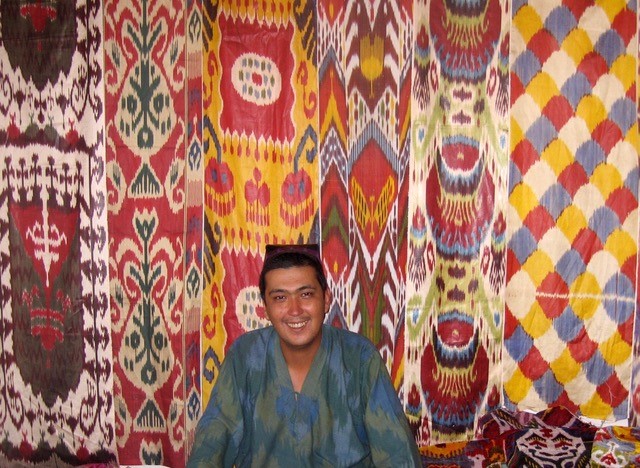 THE OASES KINGDOMS AND BEYOND
Textiles, Architecture, and Traditions of Uzbekistan
May 5-19, 2019
This tour commences in Tashkent with visits to the Museum of Applied Arts, Khast Imam Mosque complex, Chorsu Bazaar and the workshops of artisans and designers. Continue to the Fergana Valley to witness all aspects of ikat weaving (from the feeding of silk worms to silk spinning, binding and dyeing), felt making and the extraordinary Rishtan ceramics workshop.
The tour includes visits to other ateliers of artists and designers, bazaars and the legendary cities of Samarkand, Bukhara and Khiva, where local scholars will share the history and culture of the regions, and families will invite the group to join in private meals.
This Uzbekistan journey is arranged and guided by Christine Martens and Raisa Gareeva. Martens began researching the textile and traditions of Uzbekistan in 2001 and yearly trips continued in the Central Asian republics, Mongolia, and Xinjiang. Ms. Gareeva was the Central Asian foreign expert for Aid to Artisans in Uzbekistan, guiding artisans in the revival of traditions and honing of skills which had been forgotten during the Soviet era.
For a full itinerary and to reserve your place, please contact: christinelillianmartens@gmail.com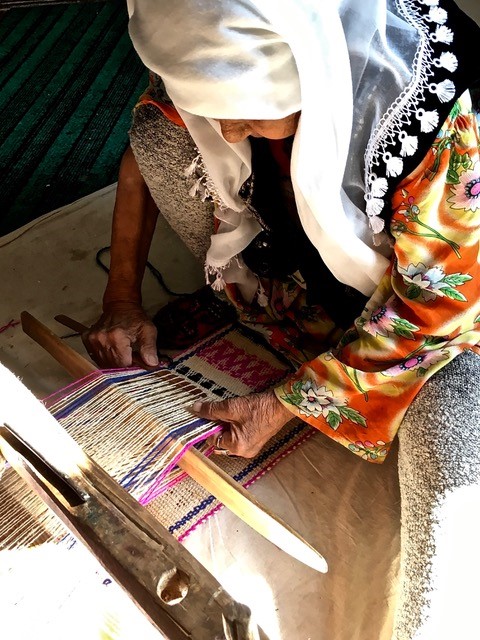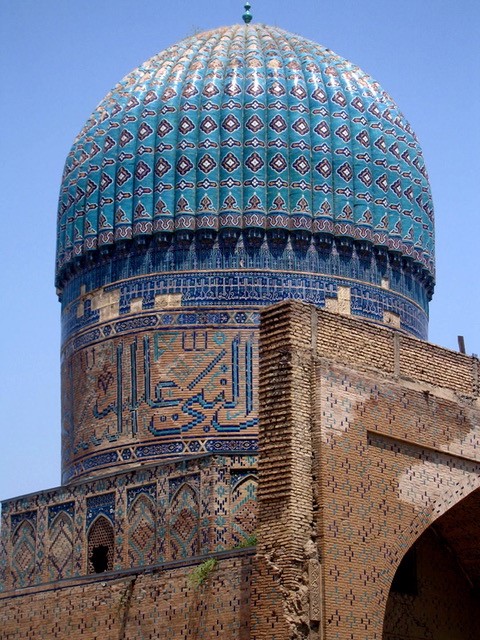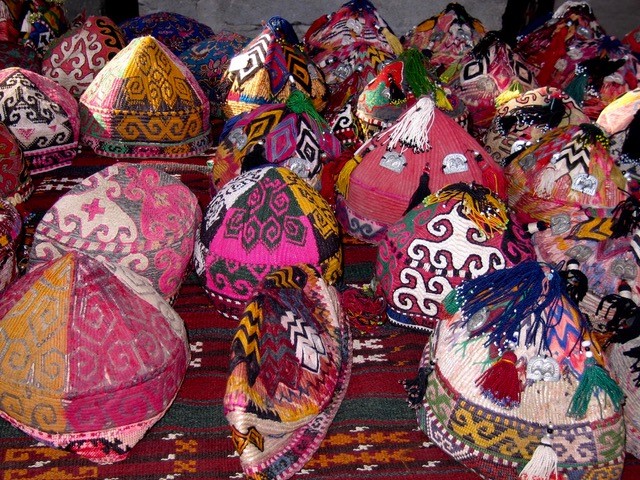 The Met Fifth Avenue
Armenia!
September 22, 2018 – January 13, 2019
This is the first major exhibition to explore the remarkable artistic and cultural achievements of the Armenian people in a global context over fourteen centuries. Through some 140 objects—including opulent gilded reliquaries, richly illuminated manuscripts, rare textiles, cross stones (khachkars), precious liturgical furnishings, church models, and printed books—the exhibition demonstrates how Armenians developed a unique Christian identity that linked their widespread communities over the years. Image: Cape. First half 17thcentury; silk, cotton, metal wrapped thread; cut and voided velvet, brocaded, embroidered, with engraved metal fittings.
Textile Tour Highlight
Silk Study Tour to Japan
Who goes on the Silk Study Tour to Japan?  Artists, makers, educators, life-long learners, writers, textilians, historians, Japanophiles, and those wanting to learn more deeply about silk and Japan. In this sixth excursion of the Silk Study Tour, the focus remains to foster a continuous thread of communication and education with Japanese silk masters, educators, and artisans that will lead each traveler into a new fiber future. It offers future exchanges of silk information and provides teaching and marketing opportunities on both sides.See traditional Japanese sericulture practices on a farm, visit indigo dyers, and try your hand at katazome.
Contact Glennis Dolce at silkstudytour@shiborigirlstudios.com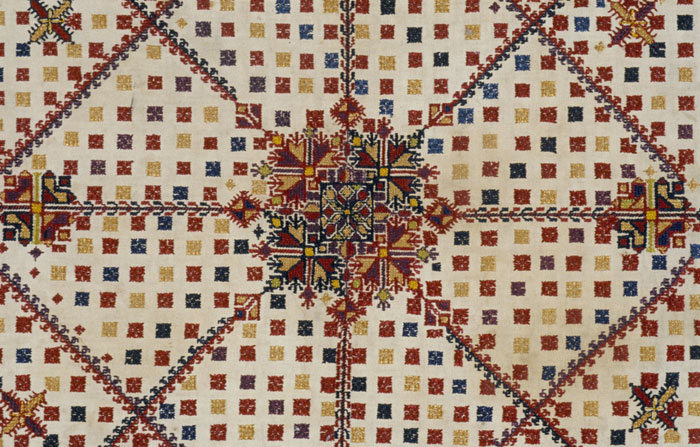 The Whitworth, University of Manchester
Four Corners of One Cloth: Textiles from the Islamic World
June 23, 2018-June 2019
Manchester, England  Learn More
Cloth was, and continues to be, a unifier across the Islamic world. Four Corners of One Cloth: Textiles from the Islamic World showcases textiles from the Whitworth's collection, selected from across cultures and countries.The title refers to the Prophet Muhammad bringing together four leaders who all wanted to raise the sacred Black Stone from the ground up to the Ka'ba in Mecca. They placed the stone in the center of a cloth so that each could take a corner and lift together.
At the heart of this exhibition is a nearly 100-year-old fragment of kiswa cloth. The kiswa covers the Ka'ba and is replaced annually during Hajj (pilgrimage to Mecca); each year sections are cut and distributed across the world. While this is a textile of religious significance, other are textiles offering protection–a Dervish hat stitched with a poem to recite, a Malian hat that is said to contain passages of the Qur'an and a talismanic shirt with a magic formula of letters and numbers.
Beyond the textiles used in ceremonial ways are ones of everyday use. Socks, rugs, bedding and tablecloths are included, as are pieces by designers William Morris, Thomas Wardle and Lucienne Day, clearly inspired by Islamic culture.
Top Image: Cushion cover, n.d.hand embroidery, Morocco The Whitworth, The University of Manchester

Bristol Museum & Art Gallery
Fabric Africa: Stories Told Through Textiles
June 30, 2018-May 19, 2019
Fabric Africa is a stunning snapshot of the diversity of modern and historic textiles from across the continent of Africa. The selection of textiles and clothing dates from the late 1800's to the present day and come from Nigeria, Ghana, Kenya, South Africa, Sudan, Mali and Swaziland amongst others. From mud cloth to adinkra, barkcloth dresses to kanga cotton prints, 'royal' kente cloth to huge embroidered agbadas, this exhibition gives a taste of the amazing ingenuity of the textile artists of Africa and explores the importance of cloth in social and political lives of those who wear them.
Newark Museum
Dramatic Threads: Textiles of Asia
March 14, 2018–February 2019
Featuring theatrical and political costumes as well as architectural and decorative textiles from diverse areas of Asia this exhibition showcases works that display a wide range of techniques. From different embroidery stitches to woven textiles ranging from virtuoso brocades and slit-tapestry to twill and plain weaves and made of  gold, silk, wool, cotton, an array of textiles illustrate cultural preferences and regional differences of China, Japan, Korea, Nepal and Tibet.
Lacis Museum of Lace and Textiles
The Boteh of Kashmir and Paisley
June 29, 2018–February 2, 2019
Berkeley, California  Learn More
An expansive display of Kashmir and Paisley fabric and designs representing several nations and spanning several centuries.
Victoria and Albert Museum
Fashioned from Nature
April 21–January 27, 2019
This exhibition will present fashionable dress alongside natural history specimens, innovative new fabrics, and dyeing processes, inviting visitors to think about the materials of fashion and the sources of their clothes. Image: Rose-patterned silk train (detail). Circa 1890s. ©Victoria and Albert Museum.

Museum of International Folk Art
Beadwork Adorns the World
April 22–February 3, 2019
Santa Fe, New Mexico   Learn More
The ultimate migrants, small glass beads travel the world and end up entering the cultural lives of people far away. This April, the Museum of International Folk Art opens the exhibition, Beadwork Adorns the World, exploring the transitory path of beads. Whether these extraordinary glass beads originated from the island of Murano in Venice, Italy or the mountains of Bohemia, where they start out is seldom where they end up. Artisans in their new locale make them into something specific to their own world view.
Very few cultures have ever lived in total isolation from other peoples. Contact with others beyond the immediate community allows for new markets and new uses for beadwork, as well as opportunities to survive creatively.
In most parts of the world, beads are highly valued and are used to mark peak moments in life. With their luster and sparkle used as an adornment or surface additive, they help to heighten the effect, the impact, the meaning. These special moments in the life of the community tend to revolve around life stages and passages, such as birth; becoming an adult; marriage and death; power, position, or status in the community; and communication with the spirits.
Much of the exhibition has been created from the Museum's extensive collection, but curator Marsha Bol has arranged loans of other pieces from the Field Museum, UCLA's Fowler Museum, the Roswell Museum and Art Center, and several private collections. Not all beads in the exhibit are made of glass. Some are constructed from metal, cloth, shell, stone, and other materials.
Backstage exhibition tours, running through mid-April, will take visitors into the workshops and restricted areas of the Museum to get a first-hand look at the exhibit development process. Additionally, publication of a companion book The Art & Tradition of Beadwork will be released concurrent with the exhibition opening.
Top: China poblana blouse, 1935. Mexico cotton, glass beads.  All photos courtesy of the Museum of International Folk Art.

Museum of Fine Arts
Collecting Stories: Native American Art
April 14, 2018–March 10, 2019
Boston, Massachusetts  Learn More
The exhibition focuses on objects collected in the formative years of building the early holdings of Native American art at the Museum of Fine Arts. Highlights include an early Navajo blanket, a pair of important Eastern Woodlands moccasins, and a Plains headpiece, made of deer and porcupine hair.
SaveSave