Home Page › Resources › Global Textile Events
Global Textile Events
Your Monthly Calendar of World Textile Events

Lynn Mecklenburg Textile Gallery, University of Wisconsin
Intersections: Indigenous Textiles of the Americas
September 5 – December 6, 2019
Madison, Wisconsin
https://sohe.wisc.edu/research-development/centers-of-excellence/cdmc/textile-collection/
From the Andes to the Great Lakes, weaving has been a part of many cultural narratives in relationship to community and tradition. The exhibition will survey a group of textiles in North, Central, and South America providing an in-depth understanding of the trade, functionality, design, and value of these objects. It is through this point of connection that the viewer can start to understand more about the relation of Native cultures and the significance of textiles.
Yale University Art Gallery
Ceremonial Dress from Southwest China: The Ann B. Goodman Collection
September 6, 2019 – January 5, 2020
New Haven, Connecticut
https://artgallery.yale.edu/exhibitions/exhibition/ceremonial-dress-southwest-china-ann-b-goodman-collection
This exhibition of over fifteen ensembles showcases the visual imagination, artistic skill, and technical knowledge in the ceremonial clothing of communities living in Guizhou, Sichuan, Hunan, Yunnan, and other provinces of southwestern China. While the Han people make up more than 90 percent of the inhabitants of China, the individuals who created the textiles on display identify as some of the 55 other groups, which are distinguished by lifestyle and language. Worn during life-cycle ceremonies, the clothing on view is made by the women of each community. They gather the cotton and indigo, dye the cloth, sew the garments, and embellish them with batik, embroidery, appliqué, and other techniques, blending traditional motifs with personal taste to create unique works of art.  Image: Woman's Funeral Tunic and Headscarf, China, Yunnan Province, Malipo region, Yi, late 19th–early 20th century. Indigo-dyed cotton with silk appliqué, silk tassels, metal coils, and glass beads. Yale University Art Gallery, Ann B. Goodman Collection, Gift of Ann B. Goodman
The Textile Museum, George Washington University Mu
Woven Interiors: Furnishing Early Medieval Egypt
August 31 – January 5, 2020
Washington D.C.
https://museum.gwu.edu/woveninteriors
In the early medieval era, the eastern Mediterranean's palaces, villas, and sacred spaces were richly decorated with hangings, curtains and other luxury fabrics intended for use in a range of sacred and secular spaces. Bringing together rarely displayed artworks from the 4thto 12thcenturies, this exhibition reveals how textiles infused warmth and beauty into Egypt's interior spaces.  Image: Hanging or curtain (detail), Eastern Roman Empire, Egypt or Turkey, 4th to 5th century. The Textile Museum 71.118. Acquired by George Hewitt Myers in 1950.
Museum of International Folk Art, Vernick Auditorium
Lecture: Saving the Rebozo-Mexico's Indigenous Textile Culture in Danger of Extinction
September 12, 2019; 2:30 p.m.
Santa Fe, New Mexico
http://www.internationalfolkart.org/visit/
Guest speaker Marta Turok is a renowned expert on Mexican folk art traditions. In 1989, she founded the Asociacion Mexicana de Arte y Cultura Popular which focuses on developing contemporary products using traditional techniques. Currently, she is the head of the Research Center at the Escuela de Artesanías (School of Handcrafts) of the National Institute of Fine Arts and is the curator for the Ruth D. Lechuga folk art collection at the Franz Mayer Museum. This lecture is sponsored by Friends of Folk Art. As seating is limited, RSVP by September 6 to friendsoffolkart@gmail.comthat you will be attending this lecture.

Nasledie Institute
4th Annual Symposium: International Association for the Study of Silk Road Textiles
September 23 – 29, 2019
Kislovodsk, Russia
http://www.iassrtsymposium.com/
The main theme of the symposium is "Textiles as a historical source". The chief focus of the discussion will be the consilience in approach to understanding textiles in the historical context covering topics such as economic and technological development, trade links, diplomatic and political relations, social structure, textiles production and manufacturing, mythology, cosmology and decorative arts on the territories of the Silk Road. Symposium, Special exhibition, Master Class, Study tour.
Minneapolis Institute of Art
Hózhǫ́, Manifesting Beauty: Navajo Textiles from the Cahn Collection
Thru October 20, 2019
Minneapolis, Minnesota
https://new.artsmia.org/exhibition/hozh%c7%ab-manifesting-beauty-navajo-textiles-from-the-cahn-collection/
Hózhǫ́ is a foundational concept in the Navajo world, encompassing ideas of beauty, harmony, balance, order, grace, health, and happiness. It is a state of being, thinking, and acting. Navajo artists embody hózhǫ́ as they weave, and textiles are imbued with and become works of hózhǫ́.
These Navajo textiles, created between 1850 and the early 1900s, are a small representation of an extraordinary gift of North and South American textiles from Paul and Elissa Cahn.  Image: Navajo artist Beeldléí or Dah'iistł'ó (Third Phase Variant), c. 1880 Wool, pigments Gift of Elissa and Paul Cahn 2017.127.33
Global Village Museum of Arts and Cultures
Central America ~ Bridging Cultures
Thru September 21, 2019
Fort Collins, Colorado
http://globalvillagemuseum.org/current-exhibits/central-america/
This exhibition features an array of textiles and clothing from Central America– Guatemalan weavings from backstrap and floor looms: huipils (blouses/shirts), fajas (sashes/belts), tzuts (head cloths), corte skirts, molas from Panama and the San Blas Islands, and finely-woven Wounaan baskets.
Los Angeles County Museum of Art
The Allure of Matter: Material Art from China
Thru January 5, 2020
Los Angeles, California
https://www.lacma.org/art/exhibition/allure-matter-material-art-china
Since the 1980s, Chinese contemporary artists have cultivated intimate relationships with their materials, establishing a framework of interpretation revolving around materiality. Their media range from the commonplace to the unconventional, the natural to the synthetic, the elemental to the composite. This exhibition brings together works from the past four decades in which conscious material choice has become a symbol of the artists' expression, representing this unique trend throughout recent history.  Image: Installation photograph featuring Gu Dexin's Untitled (detail) (1989). © Gu Dexin, photo © Museum Associates/LACMA
Iwatate Folk Textile Museum
Indonesian Backwoods Textiles
Thru November 9, 2019
Tokyo, Japan
http://www.iwatate-hiroko.com/current_exhibition/current_exhibition_en.html
Indonesia is composed of several thousand islands and has been regarded as a treasure house of textiles. With a focus on indigenous handcrafted works, this exhibition introduces textiles from the islands of Sumatra, Timor and Nusa Tenggara. These textiles, with unexpected combinations of colors and shapes, abound with primitive energy and provide current-day inspiration.  Image:  Wrapped Skirt, Sumatra Indonesia. Photo credit: Ryohei Sasatani
Fashion Institute of Technology
Film: Threads: Changing Lives Stitch by Stitch
September 12, 2019; 6 p.m.
New York City, New York
http://www.textilemonth.nyc/2017-events/2019/9/12/threads-changing-lives-stitch-by-stitch
THREADS tells the story of how Surayia Rahman, a Bangladeshi artist, transforms the ancient Bengali quilting tradition of kantha to help revive it and creates internationally recognized art. Following the screening is a discussion with the filmmaker, Cathy Stevulak and Lebanese fiber artists and FIT alumni, Yasmine Dabbous who will talk about her experience working with Syrian refugee artisans in Lebanon.
This program is part of New York Textile Month, a month-long, city-wide festival designed to celebrate textile creativity and promote textile awareness. http://www.textilemonth.nyc/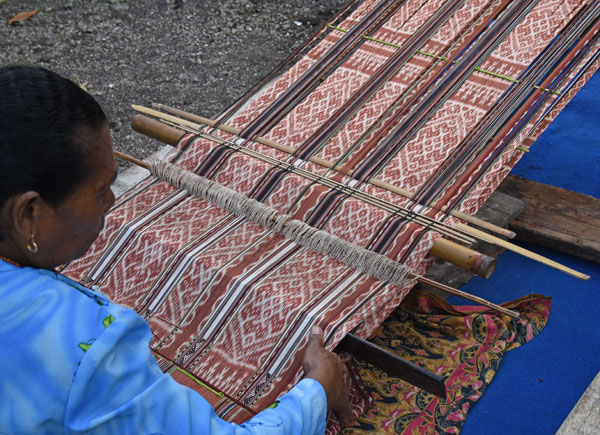 Textile Tour Highlight
Tribal Weavings of the Lesser Sunda Islands, Indonesia
May 14 – 25, 2020
Cruise through the last remaining strongholds of ikat woven textiles in the beautiful Lesser Sunda Islands. These remote islands of eastern Indonesia have one of the most diverse textile cultures on the planet. Handwoven cloth plays a pivotal role in the cohesion of all these societies, cementing clan alliances through complex gift exchanges, reinforcing tribal loyalties and underpinning the annual cycle of rituals. As some islanders emphasize, 'without cloth we cannot marry'. The encroachment of the modern world means that the number of communities where women continue to spin their cotton, prepare natural dyes and weave on traditional back-tension looms is limited.
This tour is expertly guided by David and Susan Richardson. Details can be found here www.asiantextilestudies.com/tour.html
The Ringling Museum of Art
Fabric of India
July 7 – Oct 13, 2019
Sarasota, Florida
https://www.ringling.org/events/fabric-india
This exhibition showcases over 140 superb examples drawn from the internationally-renowned holdings of London's Victoria and Albert Museum and private collections. The Fabric of India illustrates the variety, technical sophistication, and adaptability of Indian textiles from the 15th to the 21st centuries. Through a stunning range of historical dress, carefully preserved fabrics, and cutting-edge fashion, discover how Indian textiles have been interwoven with religion, politics, and global trade for centuries.  Image: Gujarati Embroidery (detail), 1680–1700; cotton embroidered with silk, 78 3/8 × 70 1/2 in. © Victoria and Albert Museum, London.
Craft in America Center
Material Meaning: A Living Legacy of Anni Albers
July 13 – September 21, 2019
Los Angeles, California
https://www.craftinamerica.org/exhibition/material-meaning
The work of ten contemporary American artists and designers working with textiles explore the ongoing influence of Anni Albers. The artists' artwork, experiments, and functional woven textiles and prototypes mirror Albers' varied design practice. This exhibit exemplifies her continued importance by these artists in the fields of art, handweaving, education, and textile design. Image: Samantha Bittman, Untitled, 2018
San Jose Museum of Quilt and Textiles
Mayan Traje: A Tradition in Transition
July 21­–October 13, 2019
San Jose, California
https://www.sjquiltmuseum.org/upcoming-exhibitions
The Maya of Guatemala are known worldwide for their excellent weaving and distinctive trajes (traditional clothing). These were once 100% village-specific, and people could be recognized as being from a specific place. Over time, many and diverse influences have caused significant change. This exhibit will show outstanding examples of clothing from the early 20th century to contemporary fashion, highlight key differences, and explore some of the reasons for these changes. On view will be individual pieces as well as full trajes from the rarely-displayed collection of the Friends of the Ixchel Museum.  Image: Ceremonial huipil (woman's blouse); Santa Lucía Utatlán;1930s/1940s.
Harwood Museum of Art
Embroidered History: Colchas and the Stitch that Defined a Region
June 2 – November 10, 2019
Taos, New Mexico
http://harwoodmuseum.org/exhibitions/view/225
Colchas are embroidered textiles or blankets whose origins have been traced as far back as the 16th century when New Mexico was New Spain, and expeditions packed with Iberian textiles were making their way up the Rio Grande Valley. Spanning continents and centuries, the Northern New Mexican colcha is a journey of craft, culture, and geopolitics that is defined by the hands of New Mexican women.  This exhibit shares locally made colchas, highlighting the 20th century works of Frances Varos Graves and her masterful assemblies redefined as the Carson colcha. Image: Frances Graves, Virgin on a Crescent Moon c. 1940 Colcha (wool).
Textile Tour Highlight
Colorful India: Textiles, Crafts and Beyond!
February 13 – 29, 2020
https://wanderingearltours.com/group-tours/india-textiles-crafts-beyond-2020/
This 17-day journey through Rajasthan and Gujarat is a private, small-group tour (max. 12 people) specifically geared to textile enthusiasts. Filled with hands-on textile workshops, visits with local artisan families and collectives, ample time for browsing through shops and markets and a few incredible opportunities to "give back". Perfect for textile enthusiasts of all sorts, as well as anyone curious about travel to India with its staggering abundance of craftsmanship.

Fowler Museum at UCLA
Dressed with Distinction: Garments from Ottoman Syria
March 17 –September 15, 2019
Los Angeles, California
Textiles and their production were central to the livelihoods and lifestyles of the majority of citizens in Ottoman Syria. This rare selection of Syrian garments represent a dynamic era when the Eastern Mediterranean, together with parts of North Africa and the Arabian Peninsula, was part of the Ottoman Empire. Proximity to both Europe and Asia bolstered by the Silk Road trade fostered an exchange of materials, techniques, and skills that created Ottoman Syria's rich textile culture.
Featuring examples of Arab and Ottoman attire dating from the late 19th to the early 20th centuries, this exhibition celebrates the talents of weavers and tailors in urban centers like Aleppo, Damascus, and Homs where a sophisticated range of dyeing, weaving, and decorative techniques earned the region international renown for its textile production. Men and women living in these cities were famous for wearing brightly colored clothing worked in silk glittering with gold and silver thread.
After World War I (and the end of 400 years of Ottoman rule), Syrians swayed to Western attire, leading to an eventual decline in handwoven garment production. More recently, unrest and conflict in the Eastern Mediterranean have virtually eradicated any remnants of these textile traditions and skills. Thus, this exhibition documents the heritage of iconic Arab and Ottoman garments and the importance of fashion as a marker of cultural knowledge.
Top Image: Artists unknown (Bedouin peoples, Damascus, Ottoman Syria); Man's coat (damir), late-19th to early 20th century; wool, cotton, metallic thread; weft-faced weave, slit tapestry technique, hand sewn. Promised gift of David and Elizabeth Reisbord. (L2017.74.2)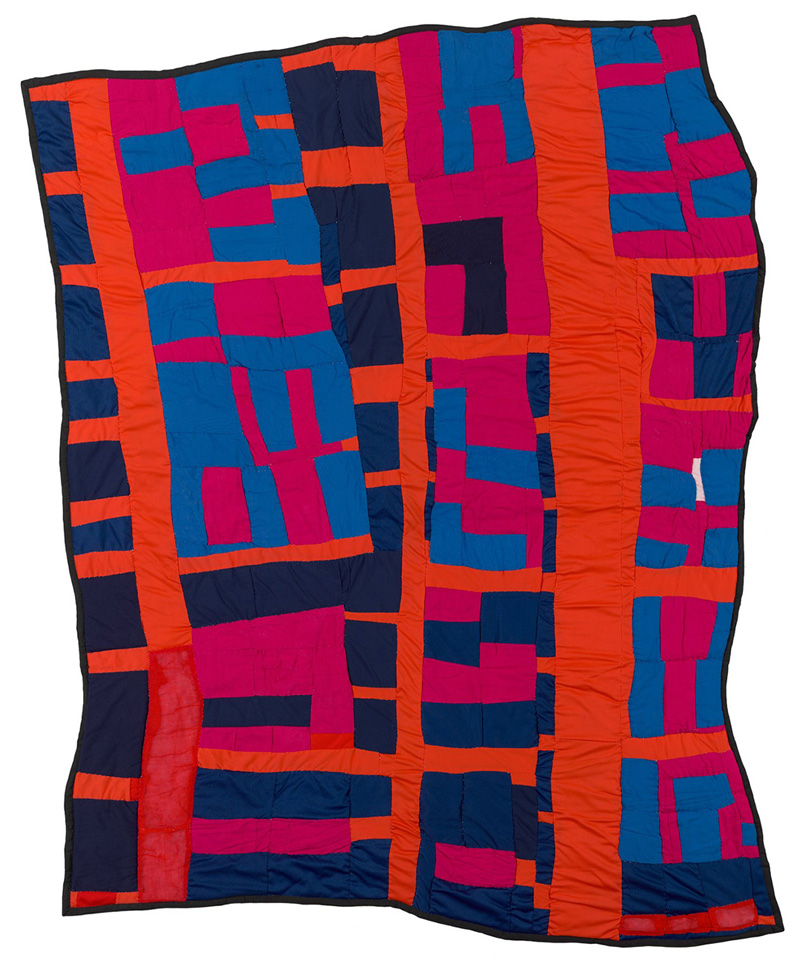 Philadelphia Museum of Art
Souls Grown Deep: Artists of the African American South
June 8 – September 2, 2019
Philadelphia, Pennsylvania
https://www.philamuseum.org/calendar/exhibition/souls-grown-deep-artists-african-american-south
With remarkable inventiveness and skill, generations of quilters from Gee's Bend, Alabama, have created arresting compositions of color and form, made from worn-out clothes and other repurposed fabrics. Exhibited with them are provocative mixed-media paintings and found-object sculptures by Thornton Dial, Lonnie Holley, and others whose subjects and materials echo with the painful history of the American South and the conditions of those who live there. This is an extraordinary collection of textile art, sculpture, and painting acquired from the Souls Grown Deep Foundation.  Image: Blocks and Strips Quilt, 2003, by Irene Williams (American, 1920–2015), 2017-229-11. © Estate of Irene Williams/Artists Rights Society (ARS), New York.
Fashion and Textile Museum
Weavers of the Clouds: Textile Arts of P

eru
June 21 – September 8, 2019
London, England
https://www.ftmlondon.org/ftm-exhibitions/weavers-of-the-clouds-textile-arts-of-peru/
For decades, designers worldwide have been influenced by the traditional textiles of Peru. Weavers of the Clouds explores the processes and practices of both historic and contemporary Peruvian costume via garments, textiles, photographs, tools, illustrations and paintings, dating from pre-Hispanic to present day. Works presented include contemporary pieces by Peruvian fashion designers, photography, Peruvian-inspired designs, and a broad selection of both traditional and contemporary Peruvian art, produced in a multitude of mediums.
Accompanying this exhibition is "A Thread: Contemporary Art of Peru", which highlights the work of seventeen Peruvian artists who work with traditional weaving and embroidery techniques, or interpret the aesthetic of traditional Peruvian textiles and costume using modern mediums.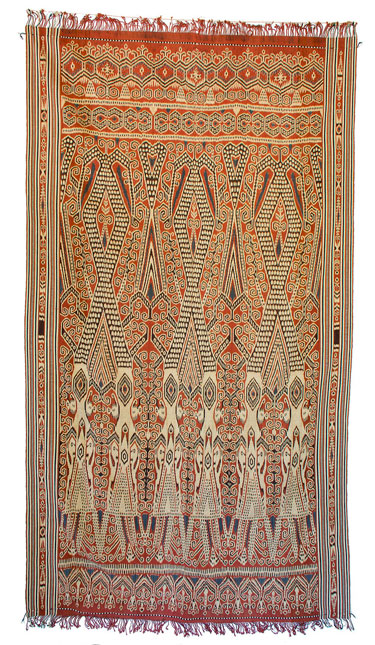 Musée Bargoin
IKATS, Cloth of Life – A Journey from the East to the West
May 18 – September 22, 2019
Clermont-Ferrand, France  Learn More
This exhibition of 100 pieces of ikat, mostly collected by Monique and Rémy Prin between 1985 and 2018, reveals exceptional fabrics that are emblematic of a fascinating craftsmanship from Asia to Europe including Indonesia, Japan, India, France, and Spain. Beyond showing the diversity of ikats, this exhibition details the evolution of their role and perception within the cultures that created them, from sacred fabrics related to founding myths to cloth made for mass diffusion in the Western world.
The word "ikat" refers to a dyeing technique that, in order to pattern textiles, employs resist dyeing of the yarns prior to weaving the fabric. This complex dyeing and weaving process create patterns with vibrant designs. Through this technique, weavers created an aesthetic richness that was often at the heart of their traditions and beliefs.  Image: Pua kumbu batang limau senaman Ritual fabric. Malaysia, Sarawak, Rumah Gare; Iban ethnic group; 2016. Cotton, warp ikat.
Textile Tour Highlight
Textiles of Egypt in Style with Nancy Hoskins and Christine Pearson
16 Days | 29 October – November 13, 2019
https://intent.id.au/textiles-of-egypt-in-style-with-nancy-hoskins/
Join Nancy Hoskins, an authority on Egyptian textiles past and present, as she and tour concierge Christine Pearson expertly guide the textile program to Egypt along the Nile Valley. Together with numerous interactions with weavers, carpet makers, embroiderers, and Nubian village crafts people, Nancy will explain the intricacies of historical garments and textiles found in museums and galleries. The expanse of fiber craft covers fine museum examples to the everyday items found in markets and elsewhere.
Accommodation is very characteristic and comfortable in Alexandria, Cairo, Luxor, and Aswan, with a highlight being a five-day, Edwardian-era dahabiya cruise along the Nile, calling in at the famous sites found nearby. The ten-cabin craft includes comfortable cabins, all meals and private sightseeing, thus avoiding the crowds.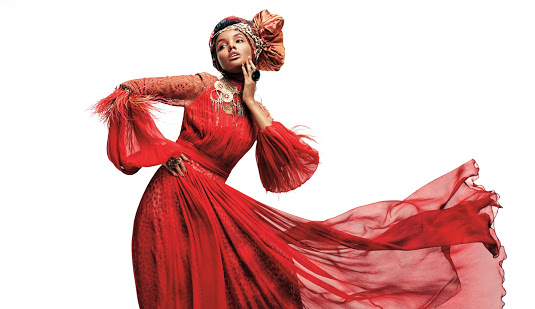 Museum Angewandte Kunst
Contemporary Muslim Fashions
April 5-September 15, 2019
Frankfort, Germany
https://www.museumangewandtekunst.de/de/besuch/ausstellungen/contemporary-muslim-fashions.html
Contemporary Muslim Fashions is the first major museum exhibition to explore the complex and diverse nature of Muslim dress codes worldwide. First exhibited at the DeYoung Museum in San Francisco, this pioneering exhibition examines how Muslim women—those who cover and those who do not—have become arbiters of style within and beyond their communities and, in so doing, have drawn attention to the variations and nuances of their daily lives. Spotlighting places, garments, and styles from around the world, the exhibition focuses on clothing that responds to individual and collective interpretations of modesty. It considers how Contemporary Muslim Fashions takes a look at parts of the globe where designers are creating and consumers are wearing highly fashionable garments, with a specific focus on the Middle East, Southeast Asia, and diasporic communities throughout Europe and the United States. Image: Halima Aden wears Melinda Looi, for Melinda Looi (est. 2012, Malaysia). Photo credit: Sebastian Kim.
The Whitworth Gallery at the University of Manchester
Ancient Textiles from the Andes
Until September 15, 2019
Manchester, England
http://www.whitworth.manchester.ac.uk/whats-on/exhibitions/upcomingexhibitions/ancienttextiles/
This exhibit offers a rare opportunity to see ancient Andean textiles (c300BC to c1400AD) from the Whitworth collection alongside textiles from the collector Paul Hughes. As well as celebrating breathtaking achievements in textile technique and design, this exhibit explores the complexities of their transition from local ritual to a wider international stage. Image: Tunic (Cushma), Wari culture, Southern Andes, alpaca wool, c800 AD, 251x155cm. Courtesy: Paul Hughes Collection.
Arvind Indigo Museum at Kasturbhai Lalbhai Museum
Alchemy
Ongoing
Ahmedabad, India
http://kasturbhailalbhaimuseum.com/
The Arvind Indigo Museum will host its first exhibition, Alchemy, inviting contemporary artists and artisans to experiment with indigo in new and innovative ways. An expansive, dedicated space is set to follow later this year which will become the collection's permanent home. This future home promises to tell the incredible story of indigo — a natural dye which holds a special place in India's history. Image: Gregory Hildebrandt, Untitled, 2018; photo courtesy Galerie Isa.
https://www.vogue.in/content/everything-you-need-to-know-about-the-new-arvind-indigo-museum-ahmedabad/
Fowler Museum at UCLA
Dressed with Distinction: Garments from Ottoman Syria
March 17 – September 15, 2019
Los Angeles, California
Dressed with Distinction: Garments from Ottoman Syria explores the region's textile production during the late 19th and early 20th centuries, when Syria was an international hub for the trade and production of handwoven cloth. With a focus on the social and seasonal contexts in which garments were worn by men, women, and children, the exhibition's presentation of these distinguished textiles enables audiences to engage with Syrian culture and weaving techniques from a bygone era. Image: "Mahomedan Women in Town Costume, Holy Land." Photographer unknown. Photomechanical print, ca. 1890–1900. Courtesy the Library of Congress.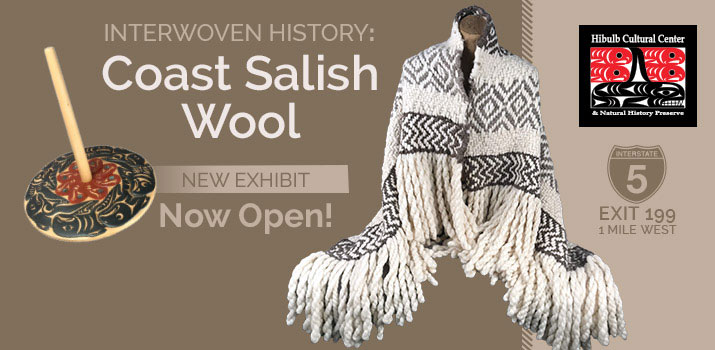 Hibulb Cultural Center & Natural History Preserve
Interwoven History: Coast Salish Wool
No closing date set
Tulalip, Washington
https://www.hibulbculturalcenter.org/Exhibits/Coast-Salish-Wool/
Since time-immemorial, Coast Salish people have relied on natural resources to create textiles that communicate status, wealth, and functionality. An almost lost tradition, wool weaving has endured a revitalization over the last decade. This exhibit explores the history of the extinct woolly dog and invites visitors to learn about the fundamentals of weaving, while exploring the materials, techniques, processing, and technology.
Textile Tour Highlight
Sri Lanka: Emerald Island
February 9-23, 2020
https://www.exclusivejourneys.com/the-island-of-sri-lanka-february-2020-15-days/
Join Lesley Robin in Sri Lanka and discover this tiny island nation in the Indian Ocean situated southeast of India. A cultural melting pot, it is renowned for its ancient cities, Buddhist ruins and temples, with a wonderful and diverse landscape of mountains and forests, wildlife and exotic birds, as well as the rolling hills of tea plantations and small villages of the Central Highlands. Today there is a strong revival of handloom traditions and you will find beautiful contemporary fabrics inspired by the landscape, flora and fauna of this island. A treat awaits you as we visit artisans and communities at work in their homes and villages… earthenware and clay roof tiles, batik and stitchwork, weaving and dyeing. From lowland jungles and tropical coastlines to the misty heights of the Hill Country, come and experience the beauty of this emerald island abundant with superb photographic opportunities
Textile Tour Highlight
Andean Textile Arts Tour to the Cusco Highlands, Peru
October 21-November 1, 2019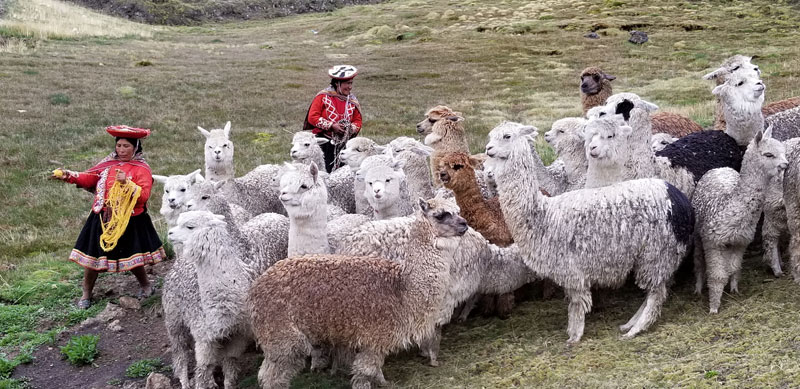 Join Andean Textile Arts for ten remarkable days visiting artisans in remote weaving villages plus stops at many of the greatest archeological sites of the Incan Empire, including two days at the citadel of Machu Picchu. Nilda Callañaupa, the founder and director of the Center for Traditional Textiles of Cusco, will accompany the tour to the weaving communities. The final day is spent in Lima, with a viewing of the Amano Museum's private collection of exquisite pre-Columbian textiles. Please contact Pam Art at pam.art@icloud.com for more information and to register. http://andeantextilearts.org/travel_tours

Queen Sirikit Museum of Textiles
A Royal Treasure: The Javanese Batik Collection of King Chulalongkorn of Siam
November 1, 2018—May 2021
Bangkok, Thailand
This exhibition is dedicated to showcasing this collection and telling the story of His Majesty King Chulalongkorn's three trips to Java and his fascination with batik. It presents exceptional examples of batik from His Majesty's collection which have never been publicly displayed.
Textile Tour Highlight
Silk Study Tour to Japan
Who goes on the Silk Study Tour to Japan?  Artists, makers, educators, life-long learners, writers, textilians, historians, Japanophiles, and those wanting to learn more deeply about silk and Japan. In this sixth excursion of the Silk Study Tour, the focus remains to foster a continuous thread of communication and education with Japanese silk masters, educators, and artisans that will lead each traveler into a new fiber future. It offers future exchanges of silk information and provides teaching and marketing opportunities on both sides.See traditional Japanese sericulture practices on a farm, visit indigo dyers, and try your hand at katazome.
Contact Glennis Dolce at silkstudytour@shiborigirlstudios.com
SaveSave