Posts Tagged 'Artisanat des Femmes'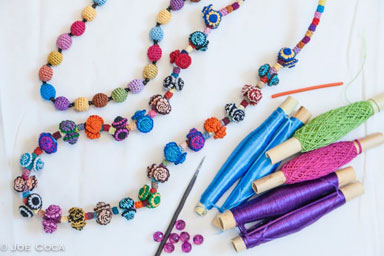 Aug 10
The mastery of making traditional, hand-knotted buttons by the Moroccan women of the Khenifra regions has taken on new forms. Through the creative efforts of the Artisanat des Femmes cooperative, these buttons have been strikingly transformed into colorful strings of jewelry. Despite their tiny size, the djellaba buttons used on
→ Read more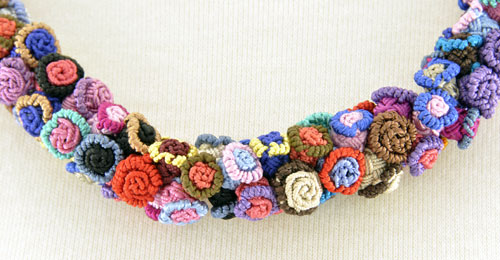 Apr 23
The mastery of making traditional, hand-knotted buttons by the Moroccan women of Khenifra has taken on new forms. Through the creative efforts of the Artisanat des Femmes cooperative, these buttons have been strikingly transformed into colorful strings of jewelry.
→ Read more
Be the first to discover new treasures! Subscribe now and receive updates.
Privacy guaranteed. We never share your info.
Top Rated Products